Do you have a Mrs Tiggy-Winkle 50p?  If so, it's quite possible it could be worth more than its face value.  Find out its real worth today which varies depending on its condition, but even used ones can have extra value.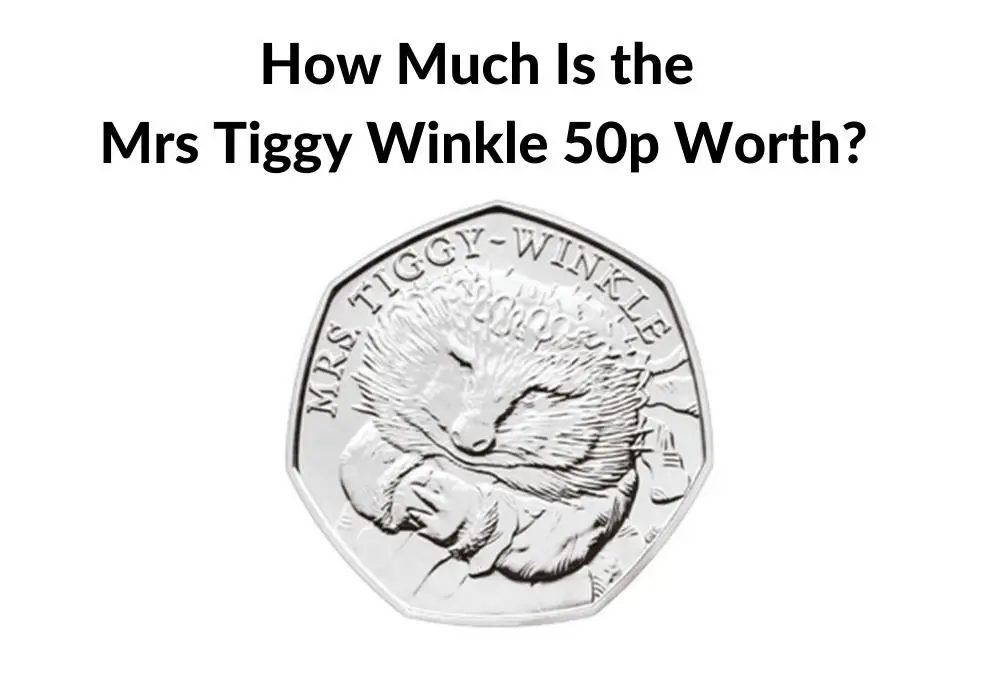 Mrs Tiggy-Winkle 50p Coin – 2016
The Mrs Tiggy-Winkle 50p design was released in the 2016 first series of Beatrix Potter 50p coins to commemorate 150 years since the authors birth.
Mrs Tiggy-Winkle was a hedgehog whose large-headed portrait fills the top half of the coin.  Around and above her head at the edges of the coin is inscribed "MRS. TIGGY-WINKLE".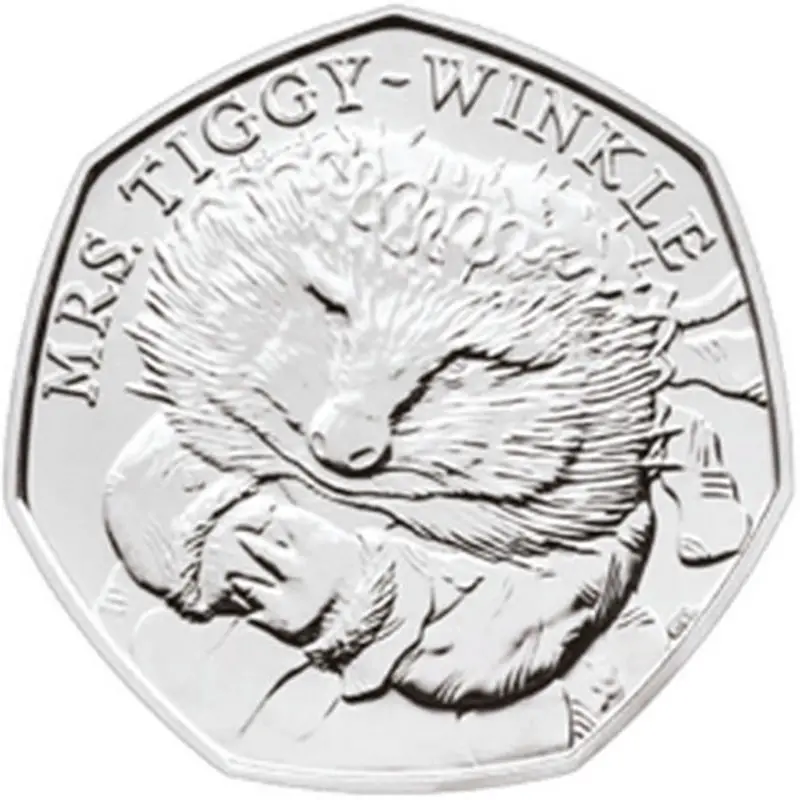 How Much is the Mrs Tiggy-Winkle 50p Worth?
The Mrs Tiggy-Winkle 50p is relatively common in relation to most commemorative 50p's it is still worth higher than face value in very good to excellent condition.  The highest value version of the coin is one in uncirculated condition.
Estimated Prices are as follows:
Average circulated condition 50p
Very good to excellent circulated condition £1.00 to £3.00
Uncirculated condition £2.50 to £5.00
How Many Mrs Tiggy-Winkle 50p Coins Are There in Circulation?
8,800,000 Mrs Tiggy Winkle 50ps were released into circulation in 2016.
Is the Mrs Tiggy-Winkle 50p Coin Rare?
With over 8 million minted copies released into circulation, the Mrs. Tiggy Winkle 50p is not considered one of the rarest 50p coins in circulation
Although this is a considerable number many of these were removed from circulation by enthusiastic collectors of the first series of Beatrix Potter commemorative 50p coins which is why you don't see too many of them in your change.
Is it Worth Selling a Mrs Tiggy-Winkle 50p?
Whether a Mrs Tiggy-Winkle is worth selling depends on what you personally think is worthwhile.  An example that has been in circulation but is still in very good to excellent condition is still worth double to 6 times its face value and for some that is worth selling.  Assuming of course they don't want to hold it as part of their collection.
Who is Mrs Tiggy-Winkle?
The character of Mrs Tiggy-Winkle was inspired by Beatrix Potters pet hedgehog by the same name and appeared as the title character in the children's story The Tale of Mrs. Tiggy-Winkle which was published in 1905.
Mrs Tiggy-Winkle is a hedgehog washerwoman who lives in a remote corner of the Lake District. She is known for her excellent washing skills on both people and clothing items, despite the little amount of water required to operate her laundry services.
Mrs Tiggy-Winkle proved to be a popular character, featuring a character in The Tales of Beatrix Potter, by the Royal Ballet in 1971.
In 1993, Mrs Tiggy-Winkle became an animated character featured in an episode from the BBC television series, The World of Peter Rabbit and Friends.