Algbra is a revolutionary ethical finance app that aligns your financial transactions with your values whilst offering cashback rewards.
It offers up to 1.5% cashback on everyday spending, providing transparency with fair, clear fees and no foreign transaction costs.
Algbra lets you measure and offset your carbon footprint with every transaction.
To get started you can claim a free £10 credit and we show you how, as well as how the app works.
You can also make some extra money referring your partner, family or friends.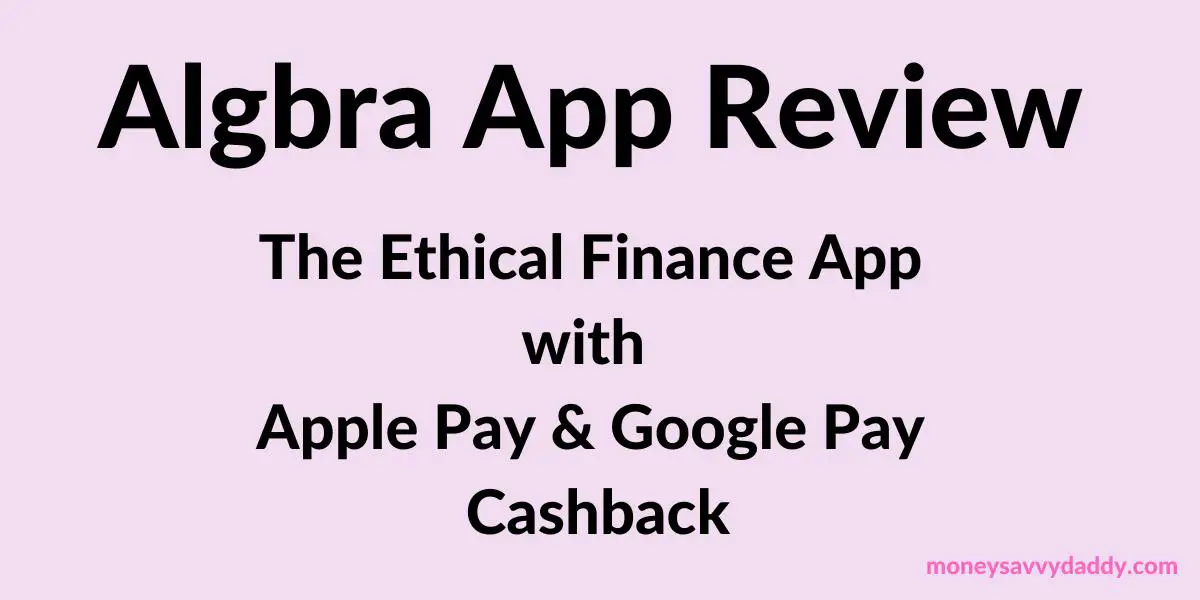 Disclaimer: This post may contain affiliate or referral links that earn me some commission if you sign up through them.  However, this is at no extra cost to you.  Read more here.
Algbra is an ethical finance app that combines financial savvy with conscious living. Designed to align your values with your finances, Algbra offers a variety of benefits, from cashback rewards to carbon offsetting tools.
This review will guide you through the key features, advantages, and security measures of this revolutionary app and how to claim the initial free credit.
How to Sign Up to ALGBRA and Claim Free £10
The Algbra referral is currently closed, we will add to free money offers and send an email if and when it reopens.
You can however still sign up and take advantage of the cashback.
Get a free £5 when y you sign up to the ALGBRA ethical finance app that offers up to 1.5% cashback when you use Apple Pay.
Sign up  this Algbra referral link
Enter email address
Download the app
Register with the  email you used for the signup and confirm
Add mobile number
Complete Sign up – Name and address
Verify your ID through the app (passport, drivers license, or identity card)
Wait while account ID verified
Transfer £20 via bank transfer
Order an algbra card
Spend £5 on your card. 

 
Sign up to ALGBRA
See our free money offers for more opportunities to profit from similar offers, sometimes for much higher cash amounts.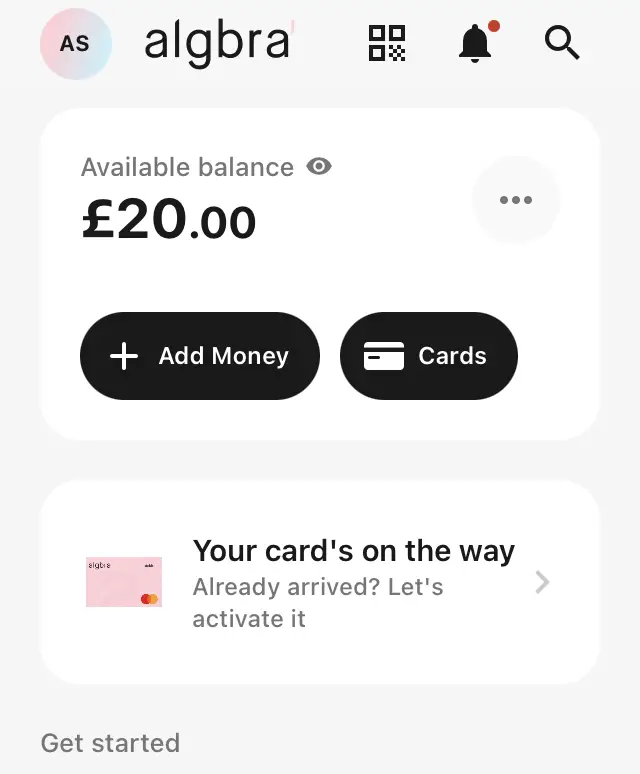 What is the Algbra App?
Algbra is a digital finance application that aims to integrate ethical and sustainable practices into everyday financial transactions.
It's a UK-based platform that provides a wide range of features, including daily cashback rewards, transparent fee structures, a community-driven donation feature, and tools for tracking and offsetting your carbon footprint.
Algbra advocates for ethical and sustainable financial habits, excluding investments in industries like arms, tobacco, fossil fuels, and gambling.
Ethical Investment
Algbra strongly advocates for ethical and sustainable investment. As opposed to mainstream banks, Algbra vows not to invest users' money in unethical industries such as arms manufacturing, tobacco, fossil fuels, or gambling. This commitment allows users to align their finances with their values, assuring them that their money isn't feeding harmful practices.
Algbra Cashback
Offering daily cashback rewards is another distinguishing feature of Algbra.
Users can get 1% on all spending and higher 1.5% for those who spend through Apple Pay or Google Pay
You can double check the latest Algbra Cashback and rewards here.
Transparency and Fairness
Designed with a focus on transparency, Algbra is notable for its clear, fair, and straightforward fee structures. There are no hidden charges to confuse or surprise users, and the app even supports foreign transactions without any additional costs. This provision proves particularly advantageous for frequent travellers or those undertaking regular international transactions.
Commitment to the Environment
Beyond its finance-focused features, Algbra integrates environmental concerns into its functionalities. It includes a unique carbon footprint tracker and offsetting tools, enabling users to measure and manage the carbon impact of every transaction they make. In doing so, it encourages environmentally friendly spending habits.
Community Engagement
Algbra also infuses a sense of community into banking. It integrates a Donation feature, allowing users to contribute to causes that resonate with them. By supporting various initiatives and empowering communities, Algbra extends banking into a realm of socially impactful activities.
In summary, Algbra presents itself as an innovative, ethical finance app with a diverse array of features and benefits. The app's commitment to sustainability, ethical practices, and community upliftment, coupled with all the traditional features of a finance app, makes Algbra a groundbreaking addition to the digital finance landscape.
How Does Algbra Work?
The Algbra app operates with simplicity and transparency. Upon registering, users receive both contactless and virtual debit cards issued by Mastercard International Incorporated. The app then allows users to spend and track their finances while earning up to 1.5% cashback on daily spending.
Every transaction made with the Algbra card is instantly notified, allowing users to manage their finances in real-time. The app's unique Carbon Tracker tool also calculates the CO2 impact of each transaction, providing users with an option to offset their carbon footprint.
Furthermore, users can contribute to over 100 local causes and charities through the app's Donation channel.
Onboarding and Debit Card
The onboarding process on Algbra is straightforward and quick, with no impact on your credit score. Once you've registered, Algbra provides both a contactless and a virtual debit card, issued by Mastercard International Incorporated, enhancing the ease of use and accessibility of your funds.
Spending and Cashback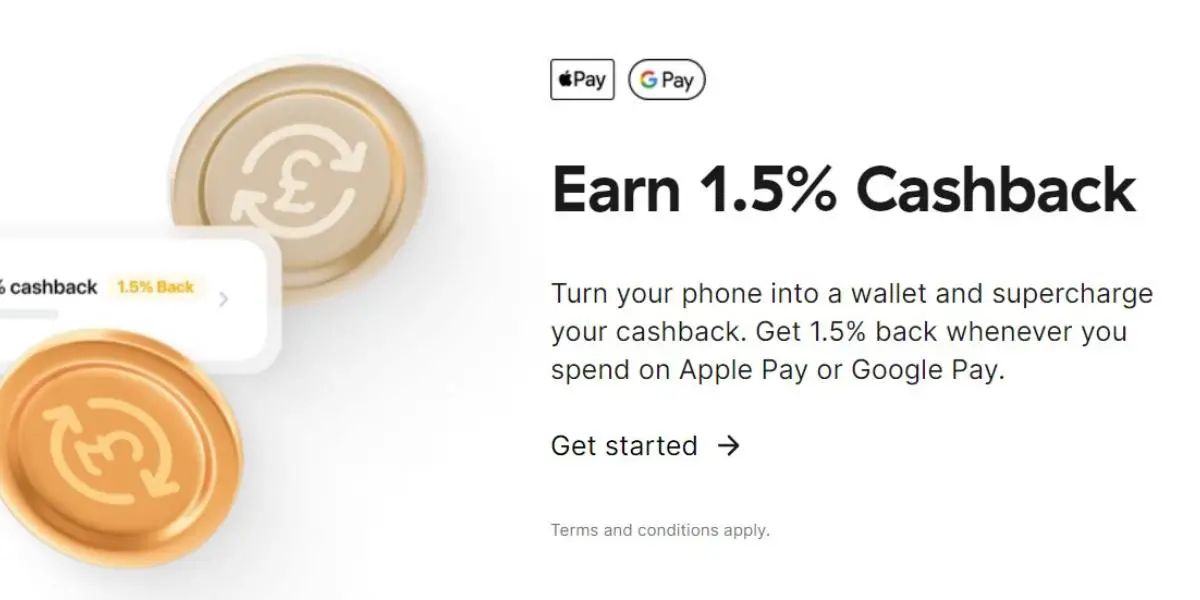 Algbra not only allows you to spend and manage your finances but rewards you for doing so.
With Algbra, users can enjoy up to 1.5% cashback on their daily spending with Apple Pay and Google Pay.
Simply follow these steps for 1.5% cashback:
Add your Algbra card to you phone wallet
Use your mobile to checkout with your Algbra card
Earn 1.5% cashback in your Algbra account.
You can also get 1% cashback for other non-mobile purchases simply by using your Algbra card.
It may take up to 7 days for the earned cashback to show up in your Algbra account.
The cashback system is available for everyday purchases and subscriptions, like Spotify, Netflix, Disney, Amazon Prime, and more.
Every purchase using your Algbra debit card, whether physical or virtual, can help you earn cashback rewards.
Transactions and Notifications
Every transaction made with your Algbra card is instantly notified, giving users real-time updates on their spending. This feature is crucial for financial management, allowing you to keep track of your expenses and manage your budget effectively.
Carbon Tracker
Algbra stands out for its commitment to the environment.
The app's unique Carbon Tracker tool calculates the CO2 impact of each transaction you make.
This feature allows users to be aware of their carbon footprint and promotes more responsible and environmentally-friendly spending habits.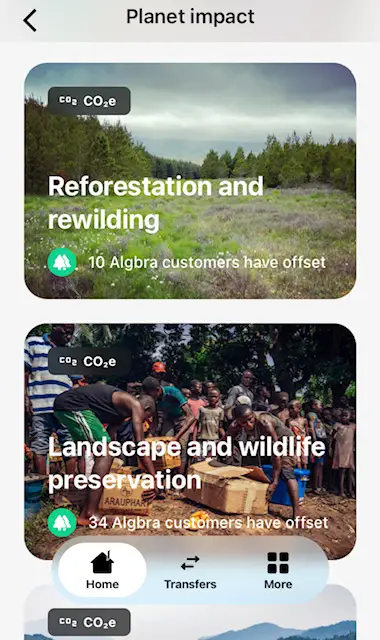 Donations Channel
Algbra also includes a Donation channel. This tool allows you to contribute to a range of local causes and charities that matter to you.
With this feature, Algbra turns your banking experience into a more socially impactful activity, providing you with the opportunity to support your community directly.
International Transactions
One more beneficial aspect of Algbra is its approach to international transactions. Algbra allows you to make foreign transactions without any hidden fees. This feature can be particularly beneficial for frequent travellers or individuals who need to perform regular international transactions, providing a transparent, cost-effective solution.
In summary, Algbra works by integrating several features and benefits into one app to provide an efficient, rewarding, and socially responsible banking experience. From earning cashback rewards on your spending to contributing to charitable causes, Algbra promotes a holistic approach to digital finance.
Is the Algbra App Safe?
Safety is a key priority for Algbra. The app utilises advanced security measures to protect customers' funds, data, and values. Its proprietary technology is built with a complete carbon-neutral cloud computing system, ensuring that users' financial data is secure. As an additional safety measure, users can control their card anytime, offering flexibility and peace of mind.
 Is Algbra Legit?
Algbra's Credentials
Algbra Group Limited is a legitimate company registered in England and Wales (registration number 12629086) and is authorised as an Electronic Money Institution (EMI) by the UK Financial Conduct Authority (FCA), with registration number 952360.
Algbra Reviews
According to user reviews, the Algbra app provides an efficient and user-friendly service. The app has a high rating of 4.8 from 915 ratings on the App Store and a Trustpilot score of 4.2, with 73% of the reviews being 5 stars. These reviews are a testament to Algbra's commitment to creating an ethical, rewarding, and sustainable financial environment for its users.
Algbra's Social Impact
Algbra's commitment to social responsibility sets it apart. It is community-focused, with initiatives for systemic change and long-term growth, committing 10% of its annual profits to charitable organisations. Furthermore, Algbra's sustainable approach is demonstrated by its use of 100% recyclable, biodegradable, and compostable packaging for its physical debit cards, made from a non-virgin sugar cane by-product.
In conclusion, Algbra is not just an innovative finance app but also a tool for ethical and sustainable living. Its unique combination of financial services and environmentally-friendly practices makes it a valuable asset in the ever-evolving digital finance landscape.
Is Algbra a Bank?
Algbra is an ethical finance app, not a bank.   Although some people do refer to it as Algbra bank, particularly in regards to Algbra bank cashback, it isn't a bank.
Conclusion
In addition to the ethical benefits, cashback via Apple Pay and Google Pay is one of the most interesting features for money savers.