Updated regularly use these quick and easy free money sign up offers to claim the free money quickly and easily.
There's typically £100's worth of free money to be had by taking advantage of these offers while they last and checking back for new ones as they get released.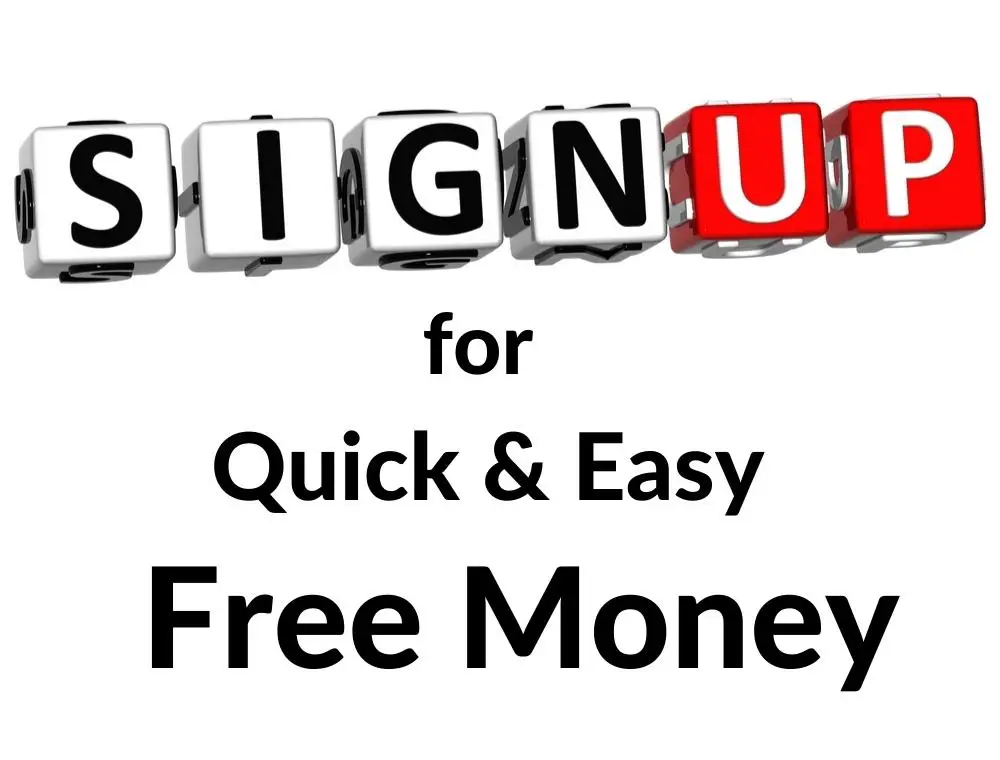 You can work down the list and just start downloading or look a little more into each of them by visiting the links provided for more information and step by step instructions on how to successfully claim the free offer as well as find out a little more about the app or service to see if it's something worth using longer-term.
We only highlight free money sign up offers I have tested myself and that I think are worthwhile.
List of Free Money Offers UK
Easy sign-ups that pay your real money.
Kroo £10 (No Deposit)
Kroo is a digital-only e-money account.  Simply sign up to open an account and within 5 days you will receive a £10 which you can withdraw or spend.  There are no credit checks.
That's it.  Fast and easy.
Plus for every new account, they will also plant 10 trees for you and another 10 trees for for the person who referred you.
Refer friends and family to earn more £10's.
Time Taken: 5 minutes.
Zilch

£10

(Instant & No Deposit)
Get a free £10 within minutes, I brought a £10 Amazon gift card, no money down.  It was quick and easy.
Zilch is a Buy Now Pay Later App which charges no interest and has no hidden fees.    It splits payments into 4 payments spread over 6 weeks.  Find out more about how Zilch works including a how-to easily claim your free £10 step by step with screenshots.
Earn cashback: Use the "Pay it all now" option to earn 5% cashback rewards at thousands of stores including Amazon, Next and John Lewis which aren't normally found on the usual best cashback sites.
Sign up to Zilch for free £10 here.
Time Taken: 5 minutes.
Tip: Refer partner or anyone else over 18 in your household, you'll get another £10 and so will they.  £30 to the household in 10 mins.
PayPal

£10
If you don't already have a Paypal account you can take advantage of this invite link for a free £10 cash in your  Paypal account once it's open, verified and you've spent your £5.
Visit the invite link here
Sign up
Verify Mobile number
Link bank account or card
Spend £5
You must spend £5 before you will be rewarded the free £10.
Once yo have an account there are a number of other ways you can get free PayPal money to boost your balance
Crypto Apps – Free Money Offers
In one form or another cryptocurrencies are here to stay.   Lots of businesses are vying for customers in this space and are only too happy to offer quick and easy signup incentives.
You don't need to know anything about crypto to open these accounts.
Ziglu

£5
Ziglu is a UK based cryptocurrency platform was founded by the co-founder of Starling Bank.
Sign up and deposit £1 to exchange into Bitcoin or any other cryptocurrency of your choice.
You'll then be given a free £5 which you can withdraw.
Luno £10.00

(No Deposit)
Luno is a cryptocurrency exchange and wallet.
You can earn a free £10 with no deposit necessary.
Simply download the app (add my link here)
Open account
Verify ID
Visit the Rewards section of the app
Enter code
Cashback – More Free Money Offers
For the offers below you will need to a be member of the following cashback sites:
Topcashback is free, but there is an option for premium membership, Topcashback Plus which costs £5 a year and is only taken out of earned cash back.   However, it will often entitle you to extra cashback amounts.
Totally optional though, just thought I'd mention in case you see lower cashback prices that might be the reason why.
Coinbase –

£30
Coinbase is one of the world's largest Cryptocurrency companies and a US stock market listing.
To qualify for the free £30 you need to do the following:
Deposit £2.00, buy £1 worth of Bitcoin, this will cost you a 99p fee.
Earn £30 cashback.  This should show as pending within 2 days, but will take longer to clear into your balance.
This cashback can be boosted upon withdrawal
You will need a
bank account
ID to verify your identity
Time Taken: About 7 to 10 mins including taking photos of I.D.