As one of my favourite ways to make extra money from home, I have been an avid  Matched Bettor for several years.
Below I share my actual monthly totals from several years during which I personally made over £38,000+ from this tax-free side hustle.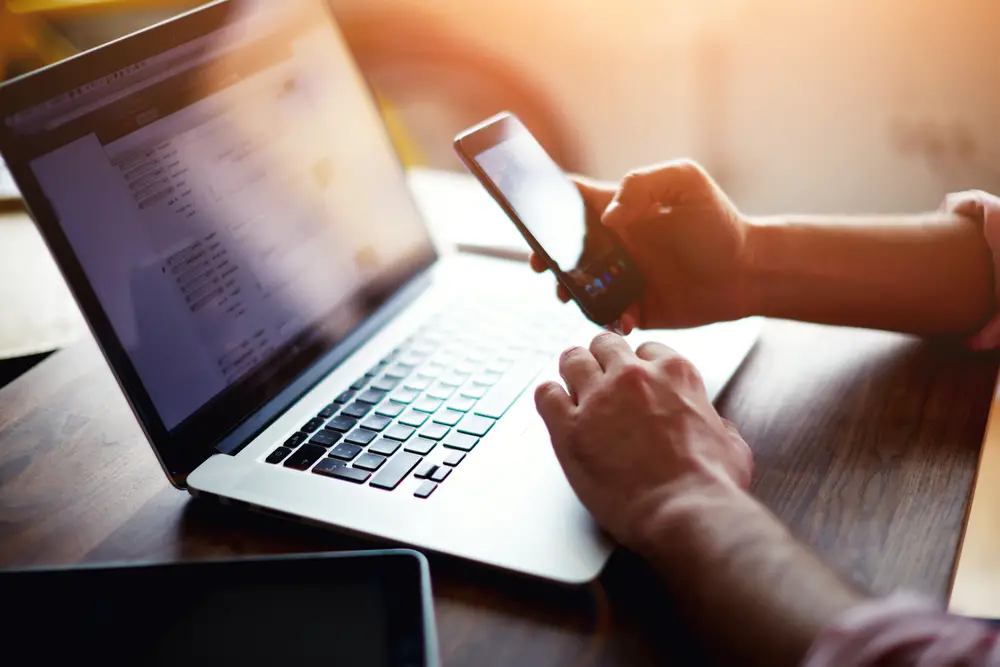 So straight to the point.
How much money you can make from Matched Betting? It's typically possible to make £300-£500+ a month from Matched Betting on an ongoing basis.  With some experience and a larger bankroll, you could expect to make £800+ a month on average.
In part, the amount you make will depend on how much time you put in and your bankroll.  Both of which are factors in how many offers you can complete.
Some months you could make a lot more, other months it may be harder.  It also depends on the number of quality in terms of the value of the offers that are available at the time.
During all my Matched Betting time I was a member with Outplayed.com, which provide all the training from making my first £40+ via the free trial to providing all the instructions and support for every offer, of which there are 100+ a day to choose from, even after sign-ups.
You can try out via the above links or find out more via my Outplayed review and free trial tips.
Can You Really Make Money from Matched Betting?
If you are over 18 years old and live in the UK you can profit from Matched Betting.  It is a relatively simple process of betting at a bookie and offsetting the bet by lay betting at a betting exchange.
With these initial bets, you make a small loss but gain a free bet or other promotion from which you can then profit.
The bookie does not know you are offsetting the bets at the exchange, so you can keep doing this as many times as you can get away with.
Be sure to have a look at my Matched Betting guide for beginners to see some examples and clearer explanations.
How Much Can You Realistically Make from Matched Betting?
I have personally been doing Match Betting for over 4 years.
I list my Matched Betting monthly income for 44 months and 100% from my own single bookmaker and casino accounts in the table below.
| Month | Income £'s | Notes |
| --- | --- | --- |
| Month 1 | £1042.50 | Mostly Sign Ups |
| Month 2 | £443.17 | |
| Month 3 | £603.61 | |
| Month 4 | £883.48 | |
| Month 5 | £1086.34 | |
| Month 6 | £64.08 | Month off |
| Month 7 | £614.43 | |
| Month 8 | £625.27 | |
| Month 9 | £467.35 | |
| Mth10 | £686.32 | |
| Mth11 | £1186.97 | |
| Mth12 | £1029.47 | |
| Mth13 | £870.48 | |
| Mth14 | £416.48 | |
| Mth 15 | £428.14 | |
| Mth 16 | £314.23 | |
| Mth 17 | £-10.95 | Just 16 casino offers on which I lost overall |
| Mth 18 | £214.92 | |
| Mth 19 | £721.39 | |
| Mth 20 | £561.88 | |
| Mth 21 | £522.79 | |
| Mth 22 | £424.88 | |
| Mth 23 | £72.61 | |
| Mth 24 | £313.02 | |
| Mth 25 | £537.84 | |
| Mth 26 | £450.13 | |
| Mth 27 | £353.01 | |
| Mth 28 | £1458.8 | |
| Mth 29 | £394.83 | |
| Mth 30 | £80.33 | |
| Mth 31 | £1783.53 | |
| Mth 32 | £5780.28 | inc £1207 and £957 profit from 2 individual casino offers |
| Mth 33 | £3895.46 | Full time. Large stakes cashback offers and arbing |
| Mth 34 | £3025.66 | Full time. £1370.31 from arbing |
| Mth 35 | £1000.49 | |
| Mth 36 | 32301.51 | |
| Mth 37 | £987.25 | |
| Mth 38 | £201.35 | |
| Mth 39 | £484.64 | |
| Mth 40 | £632.03 | |
| Mth 41 | £834.31 | |
| Mth 42 | £197.95 | |
| Mth 43 | £533.29 | |
| Mth 44 | £373.29 | |
| | | |
| Total | 38,888.84 | |
Summary of Annual Earnings:
Broken down annually I earned the following amounts:
Year 1: £8,732.99  (£727.75 a month)
Year 2: £4,849.87  (£404.15 a month)
Year 3: £21,061.87 for (£1755.15 a month)
7 months of year 4: £4244.11 (£606.30 a month)
The total for 44 months was £38,888.84 which equates to an average of £883.83.  For the vast majority of these months, I was very much doing it part-time.
In reality, my earnings were more than the above-stated figures because I did not record every single profit, especially in the later months.
Some months, when doing arbitrage betting on gubbed accounts, I would simply underlay multiple smaller stakes bets and not check the profit.   My focus was on speed and efficiency in the time I could spare.
How Much Do You Need to Start Matched Betting?
Although you can start with less, £60 is easily enough to complete your first sign up offer.
You ideally need enough money o to maximise the profits of the offers you do.  If you start with too little you may be forced to take lower odds on the free bets which require less liability but will also make you less profit for the same time input.
Some later offers are bigger stakes and will require more funds, so if I can give one of my most important Matched Betting tips, it would be to save up your profits to make more profits.  Build your bankroll.
How Much Can I Earn An Hour Matched Betting?
I would estimate in the region of £10 profit per hour rate.  This is tax-free so the equivalent to £13-17 for 20-40% for taxpayers.
You could literally make £5-£15 in 10-15 minutes or less most days. With more experience of using each individual bookmaker and betting exchange, it's possible to do it a lot quicker.
Once you have the hang of it, it takes just a few minutes to find the offer you want to do and place a couple of bets.
However, there is a whole range of elements to Matched Betting.  Some offers guarantee you a profit upon successful completion.  Others, such as horse refund offers and 2 Ups rely on you getting a certain outcome in order to profit from the refund.
These type of offers, as well as casino offers, take time and your earnings will be lumpy.  Some weeks or months you may earn a lot more than others all for the same time input.
Is Matched Betting Still Worth it in 2021?
Matched Betting is a totally worthwhile way to make extra money in 2021.  The sign up offers alone allow newcomers to make a good few hundred pounds.
Individual offers may not offer as high-value free bets as in past years, but we can make use of 0% commission at the betting exchanges and a multitude of software tools at Outplayed.com which make the more difficult offers like accumulators so much easier and quicker than they used to be with a manual spreadsheet.
Taking May 2021 as an example, and the profits posted by active Outplayed.com members in the "May 2021 Profits" threads (actively which encourage single account posts only, no multi-accounting talk) here are the results:
| Earnings Between: | No, of People |
| --- | --- |
| £1-£300 | 6 |
| £301 - £500 | 6 |
| £500- £1000 | 9 |
| £1000+ | 9 |
As you can see, the majority of people were earning £500+ a month and just as many earning over £1000+ a month.
Of the 30 results in my sample, the total earnings were £24,218.23
The average monthly earnings  for May 2021 was £807.27
I ignored all mentions of multiple sets of accounts rather than work out an average even if they did state the number of accounts.
As a member of Outplayed.com, I highly recommend checking these threads monthly.   Click the profiles of the users doing well and see what offers they have been giving their attention to based on their forum activity.  Even ask them questions directly.  It's a great community and people are happy to help.
Overall the average amount, in the £800 a month range, is pretty much on par with my own past monthly earnings.  There's always going to be ups and downs in the amounts on monthly basis.
Recommended Posts to Boost Your Earnings:
Can You Do Matched Betting Full Time?
There is easily enough daily opportunities to do matched betting full time, especially when you first start.  This would include doing as many daily sports offers, the casino offers and later utilising any gubbed accounts for arbing.
Matched Betting for a Living
Certainly, many people do make a living from Matched Betting, in part because they enjoy it over other ways to make money and for some because of the advantageous the tax-free aspect.
Even when you have completed all the main reload offers you could also spend time doing the various types of offer types as highlighted on my win free money daily page.
Admittedly are fairly very hit and miss, but overall still might contribute some earnings and in some instances offer the chances to win really big prizes, which someone has to win. In the meantime just collect the smaller prizes which can add up to £10-£20 a week.
When it comes to doing Matched Betting for a living, while it's possible to have good weeks and months, you are at the mercy of the current offers and how good they are.
I did 2-month full time Matched Betting, but I chose to do this at a time I knew it was good to take advantage of lucrative offers and common arbing opportunities.
I could have spent all afternoon and evening looking for horse racing arbs on Betfair and Skybet when the lay to lose guaranteed stakes were on.
Personally, I've always viewed Matched Betting as a part-time income booster, one of many side hustles. This kept my accounts going longer and also kept me more interested in it and just focusing on the best value offers and ones I liked doing, rather than feeling the pressure to try and do as much as possible to hit required earnings.
Casino Offers
Some of my best months came when I started giving casino offers my full attention.  Some months I claimed several hundred free spins offers alone.
I also did many low-risk offers and few medium risk offers.
I mostly stayed away from high-risk casino offers where you often risk losing your whole deposit.
For many months, particularly the later ones the bulk of my profits came from casino offers.
Check my post making money from casino offers for more info and tips.
Arbing
Arbing bookies is when you back bet at the bookie and lay bet at lowers odds at the exchange.  With 0% commissions available at exchanges you can make instant profits.
Some bookies allowed me to place £100's on some arb bets and I made the most of opportunities when they came along. Overall I made a good few thousand.
The arbing thread in Outplayed.com was my main source of arbs.  From there I also learnt to manually look for them myself.
Arbing is ideal for bookmaker accounts you are gubbed on and can't otherwise profit from.   Over time they will likely restrict your stakes.  Even then I would still arb even small stakes to the max the restrictions would allow and just underlay for speed and no need for record-keeping.
Read my full post on how to make money from Arbitrage Betting.
Build your Bankroll and Experience
The more money you have in your bankroll the more you offer you can be doing at any one time.
You can also take advantage of lucrative opportunities to the max when they come along, such as the week of Cheltenham.  Or when there is just a great offer on which allows large stakes.   Fansbet and co were a particular fond favourite of mine.
If you get into arbing, some bookmaker accounts may let you bet £100's or even £1000+ on low stakes.
With building your bankroll comes experience, which is also a key factor in how much you earn.  Matched Betting is ever-evolving as offers change.  With experience, you learn where to put your time for maximum earning effect.
Consistency
In my highest income months, I was checking Outplayed.com and my emails daily.  Often multiple times a day.
It's a lot easier to make £300 a month if you consistently make just £10 a day.
If you are short on time, just cherry-pick the easiest offers that guarantee you a profit, but keep adding to this profit daily.
In the case of making money from casino offers, where sometimes you can lose, just make sure you are increasing your EV total daily and the profits will come.
Consistency also keeps you fresh on how to do all types of offers and learning new ones.  It will keep you in the right place at the right time to take advantage of exceptionally good offers.
FAQ's
Can you get banned from Matched Betting?
An individual bookie can ban your betting by closing your account.  However, this is an extreme and rare occurrence.  The bookie is far more likely to gub your account, reducing the number of offers you can do.  Another option they have is to severely restrict your stakes.
You can still make big profits from gubbed accounts.
If you are restricted, it will depend on how harsh.  Some bookies restrict on higher odds bet or certain sports.  Others might restrict you to 1p across the board which makes it game over.