Marks and Spencer or M&S as it is commonly referred is one of the largest multi-retailers in the UK selling a wide range of clothing and products for the home and garden which all feature prominently in their periodic sales events. Be sure also to check our tips for saving even more in the sales.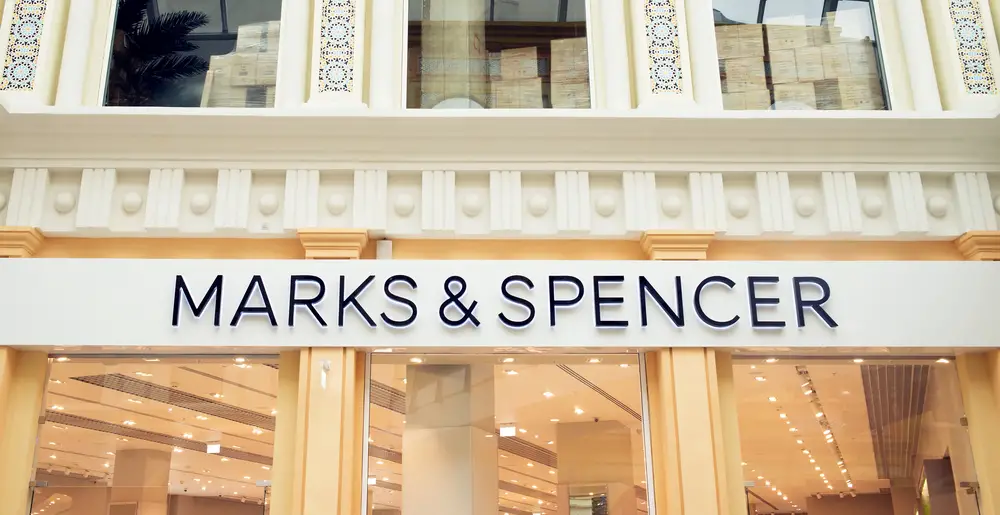 Marks and Spencer Sale Dates 2023
If you are wondering when the next M&S sale start there are multiple Marks and Spencer sales events over the calendar year. Below we have put the next predicted sales dates which we will update when official dates are confirmed.  However, they usually follow a similar annual pattern so you can expect our predictions to be pretty close.
Marks and Spencer Offers on Right Now
Links to direct sales departments:
Forecast Next Marks and Spencer Sales Dates 2023
Summer Bank Holiday Monday 28th August 2023
Black Friday Sales 24th November 2023
Boxing Day 26th December 2023
January Sales Dates
Starting the new year off with sales that start on the first of the month while many people are still off work.
Past Sales Start Dates
2023
Sunday January 1st 2023
Good Friday 7th April 2023
 Easter Monday 10th April 2023
Early May Bank Holiday 1st May 2023
Spring Bank Holiday Monday 29th May 2023
2022 
Expect to see Marks and Spencer spring sales events launched:
Good Friday 15th April 2022 
Easter Monday 18th April 2022
Monday 2nd May 2022 the Early May Bank Holiday sale
Thursday 2nd June May 2022 Spring Bank Holiday sales date
 Thursday December 22nd 2022 40% Off Selected Furniture.
Summer Sales Dates
The Marks and Spencer summer sale starts sometime in July.   We will add date here when it has been confirmed
July 2023
Monday 28th August 2023 – Summer Bank Holiday sale dates
Uniform Sales
Also in the summer while the kids are off school is the annual M&S uniform sales when they typically offer 20-25% off. The uniform sale dates vary from year to year but are held for some weeks in July.
Black Friday
Marks and Spencer don't officially participate in the Black Friday sales and that hasn't changed this year 2021.  Unlike the John Lewis sales where they also refused to take part but now fully embrace them. These are the dates for the next Black Friday's although expect the sales to start a little sooner.
Friday 26th November 2021
Friday 25th November 2022
Offers to Expect in M&S Sale 2023
However, at this time of year, they have a range of ongoing sales. Here are examples from November 2021 as a guide of what to expect as they will no doubt vary as you'd expect through the seasons. Home Offers:
Up to 40% off homeware
40% off selected bedding
Up to 40% off selected kitchenware
30% off Joseph Joseph
Up to 50% off lighting
Women's Offers:
30% off selected sports and sleep bra
20% off selected boutique & autograph
25% off selected jewellery
Menswear Offers:
2 for £40 selected sweatshirts
2 for £60 selected Merino jumpers
3 for £16 selected T-shirts
2 for £60 luxury shirts
Furniture Offers:
30% off on selected mattresses
30% off on selected sofas
You can access the main offers page to see all the current department sales here.
Popular Department Sales
Some of the most popular Marks and Spencer Department Sales are on and off through the year. Below are the most popular sales departments to look out for in the sales. Clothing Sales:
Cardigans
Cashmere
Coats and Jackets
Dresses
Jeans
Kidswear
Knickers
Menswear
Nightwear
Polo
Pyjamas
School Uniform
Shirts
Swimwear
Tops
Trousers
Womenswear
Footwear Sales:
Home and Furniture Sales:
Bedding / Duvets / Mattress

Crockery

Garden
Homeware

Sofas
Plus more niche department sales like those for Jewellery and gifts.
You can check out the latest M&S deals via
MSE here
.
Delivery Fees
If you are ordering online in the MArks and Spencers sales you will have to take into account the delivery charges.
At the time of writing they were:
Standard delivery £3.50
Furniture next day or nominated delivery £9.95
You can check delivery fees for other items
here
.
Returns
The standard Marks and Spencer returns policy states you have 35 days in which to return unwanted items.
This is extended over the Christmas trading period with any items purchased between 4 October and 4 December 2021able to be returned up until 9 January 2022.
You can check the finer points of the M&S returns
here
.
Tips to Save Even More in the M&S Sales
As with any sales, the way to save the most money is to not buy things you don't need. So assuming there are things you want to go ahead and buy here are some extra tips to make sure you are getting the lowest prices for your shopping. Cashback If you are shopping online you can earn free cashback simply by visiting marksandspencer.com via Topcashback first.  This way you will earn cashback simply by proceeding to go about your purchase as normal. Cashback offers change all the time, but as an example of what was on offer in November 2021:
New Customer – Clothing & Home £100+ 15% cashback
Existing Customer – Clothing & Home £100+ 5% cashback
New Customer – Clothing & Home below £100  – 3% cashback
Existing Customer – Clothing & Home below £100 2% cashback
Often they will have more cashback deals covering different departments. Topcashback is free to join and easy to use, I've had £100's in cashback over the years simply using it as a habit. You can find out more in my Topcashback review. Zilch – Pay it all now get 2-5% Another option that is currently paying very well is Zilch a buy now pay later option which has the option to pay off off the whole balance at the time of purchase with funds from your bank account, but in doing so earns you 2-5% cashback in rewards. At the time of writing the rate is 5% and this applies to stores where cashback is rarely an option including:
Plus its a rare where to earn Amazon cashback. You can claim an instantly payable free £5 zilch referral if you want to try it out or read here for more information on how Zilch works. Loyalty Whenever you shop at M&S make sure to use your Sparks card if you have one even though they no longer reward with sparks points, there's always the chance you win their weekly prize of someone getting their shopping for free. If you haven't signed up check to see if there's a good sign up a deal on offer M&S Credit Card The M&S credit card will reward you with reward points on your shopping, although there may be better options for around spending (like using Zilch above for 2 to 5% rewards). There's usually also a signup incentive, for example at the time of writing they were offering £40 in M&S vouchers. Remember it's best to pay off the balance every month so you never incur the interest charges.
Conclusion
If you are a regular shopper in the Marks and Spencer sales make sure you have the sales dates saved in your calendar.