If there is one money-saving site or App I would recommend to everyone it's TopCashback.
You can use the cashback to save money on almost every online purchase you make.  It's so easy it feels like free money.
It's even possible to actively use it to make money, and I'll show you how.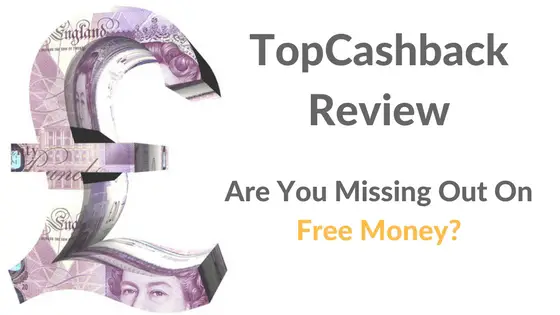 TopCashback Review UK
I've been using Topcashback for years and have saved and made £100's of pounds.
Let me show you how to get the most out of it.
What is TopCashback? 
TopCashback is one of my favourite free money-saving web site and apps.  It is literally one of the easiest ways to start saving on nearly all your online expenditures, from shopping to paying for household bills.
We are not just talking pennies here, sometimes the cashback is really decent money that adds up to hundreds of pounds over time.
How Does TopCashback Work?
Before you make a purchase online you simply sign in to TopCashback.co.uk first and then carry on with your transaction.
The company you purchase from will have tracked the transaction via cookies and this will have earned TopCashback a commission.
Topcashback then pays 100-105% of this commission onto us, with the extra coming from advertising and other deals they do through the site with merchants.   This is what them the highest paying cashback site in the UK.
Savvy Extra Tip: if you have already visited the retailer you wish to purchase from, consider either deleting your cookies or using a different browser before clicking from TopCashback to the retailer just to ensure the cookie tracks.
This 5-minute video shows and explains how Topcashback works.  It shows how to shop by logging in first and visiting the retailer of your choice.  It also shows an example of how you could get cashback on your bills too, in this case, broadband deals.
TopCashback Trustpilot Reviews
Topcashback is a totally legit money-saving website and app.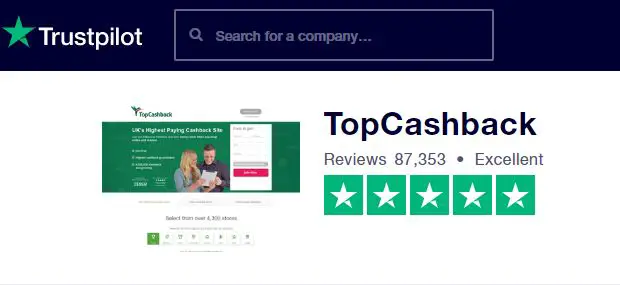 As you can see from the Topashback Trustpilot screenshot above it has a 5-star rating.
At the time of writing the review rating was made up of:
83% Rated Excellent
11% Rated Good
This is clearly a highly regarded money-saving app.
TopCashback App
You can download the TopCashback App on your Android phone or iPhone so you can use the App when you shop via your mobile.
Sometimes you can use the TopCashback App when out and about making In-store purchases.
You can also submit receipts via their "Snap and Save" feature to get the cashback credited to your account if you have purchased an item that qualifies for a receipt cashback offer.
How I Made Over £635 Cashback
I've had the account while and bearing in mind I use 2 other cashback sites and my wife buys most of the household shopping I've still managed to accrue the following:
I've withdrawn £573.49 and have another £61.58 outstanding.  £32.57 of that is Payable anytime and the rest is still pending from recent cashback offers.
As you will see below, I can boost cashback even further depending on how I withdraw.
Examples of My Best TopCashback Deals
Below are a few examples of the highest cashback payments I have received.
Axa House Insurance £33.60 (premium was only £167 and I had already found the cheapest quote on a comparison site)
Go Compare Insurance £28.00
Tesco Bank £42.00
OnTheBeach – £121.90
Plus lots of smaller transactions which all add up to hundreds of pounds over time.
OnTheBeach cashback of £121.90 is a prime example of receiving cashback on a purchase I was making anyway.
I try to get cashback on literally every online spend.  It certainly one key factor that helps me get the cheapest breakdown cover every year
How To Actively Make Money From TopCashback
You can use Topcashback as a way to make money from home.  You do this simply by undertaking tasks or sign-ups purely for the cashback benefit.
For extra monthly income, I often make money via Matched Betting (not gambling) which if you didn't know is a legitimate way to exploit bookmaker's daily offers for profit.  It's my most highly recommended way to make extra money in the UK.  the link will take you to my guide.
Using Matched Betting to profit from bookmakers, bingo and casinos offers, we can also profit from the sign-ups via the cashback offers too.
So not only did I benefit by directly profiting from the Bookie or Casino sign offer I also received the following cashback amounts:
Ladbrokes £31.50
NetBet £26.25
Mecca Bingo £12.07
Roxy Palace £26.25
Sun Bets £10.50
Total Matched Betting TopCashback £106.57
You could also do similar cashback earners with banking.
Get paid for opening a bank account or taking out a credit card if they are offering £20+ cashback. Obviously use any credit card with care, if you spend more than you otherwise would have it's not going to be a benefit.
Refer a Friend
Once you get the hang of TopCashback you can mention it to your friends.  Share the links on your social media profiles, or if they won't mind, send them an email.
Briefly explain the benefits and if they sign up and earn their own cashback, you will earn a referral fee.
Free Cashback: No Spend Opportunities
Free Cashback is a way to earn cashback without making an actual purchase.  The Free Cashback link is in the site menu.
These include a range of No purchase offers:
Free Trials
Free Sim Cards
Surveys
Competitions
You can earn from pence to pounds from various offers.
You may also find additional opportunities where you can get paid to complete a  simple website search.
Note, if ever you do sign up to free trials always make a note of any dates to cancel by so you don't incur any charges.
Boost Your Cashback Even More
Instead of withdrawing out your cashback in cash to your bank account you have the option of boosting it further although you have to be a member to do this.
You can choose to receive your cashback in the form of an egift card and get a % increase in the payout.
Here's a small selection of what's on offer: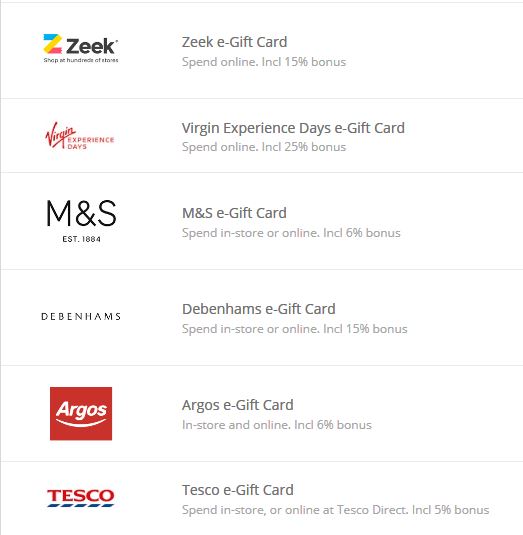 There are many more options available and plenty in the 10-12% boost range.
Here are a few examples of what was on offer at the time of writing:
Toby Carvery +12%
Millers and Carters +12%
Harvester Pubs +12%
Greene King +12%
Pizza Express +10%
Costa Coffee +10%
Primark +6%
Amazon gift cards 2.5%
Is Topcashback Plus Worth it?
For £5 a year you can opt for Plus Membership.
The £5 is deducted from any cashback you have accrued at the time of withdrawal so it doesn't cost you money upfront and is totally optional, so you'd only join if you know it's going to be beneficial.
The main benefits are:
Extra Top-Up when a merchant isn't offering an exclusive deal
Higher refer a friend rate
Even higher bonus payout through Reward Wallet
TopCashback Daily Clue Seasonal Treats – Instant Prizes & Draws
Recently TopCashback has been holding Seasonal Treat events.  These are a fun incentive to get people logging in to answer a daily clue every day in the hope of winning some cash prizes.
TopCashback Humming Bird Locations
During a promotion, the TopCashback Hummingbird will be found on the retailer page that corresponds with the correct answer to the daily clue.
The TopCashback Hummingbird can also be found randomly on any other pages of the site.  However, this would be specific to you and not the same for everyone else.
It's also pure luck whether you find it.  it's not worth looking through every page of the site for, but maybe try a few random pages combing with looking for good offers and see if you get lucky.
TopCashback Xmas Treats
The TopCashback Xmas Treats ran for 24 days and offered Instant Prizes of 10p up to £100.
The Mega Prize Draw was giving away a massive £3000.
Here's an example of the Instant Win Prizes Board
TopCashback Halloween Treats
21 days TopCashback Halloween daily clues were offered.
Again you just had to click the Hummingbird to reveal your bonus treat.  This would either be an entry into the Mega Prize Draw with a prize of £1313 or a symbol to qualify you for an Instant Cash Prize.
Top Cashback Halloween Sweet Treat Instant Prizes:
1 Pumpkin for 10p
2 Witches Hats for 20p
3 Eyeballs for 50p
3 Broomsticks for £1
3 Cauldrons for £5
4 Witches Hats for £10
4 Potions for £20
4 Jarred Eyeballs £100
You could also earn additional entries to a prize draw if you made any purchases through TopCashback or for sharing on Twitter and Facebook.
TopCashback v Quidco
Both TopCashback and Quidco are excellent cashback sites and I rate both of them highly.
For me, TopCashback just edges in front.  When both sites have a commission on offer at the same brand TopCashback offers that tiny bit higher cashback more often than not.
Personally, I would suggest everyone has an account with both.  I always check both.  In fact, my biggest cashback actually came from Quidco, it was £300 for a holiday.
Plus between the two, if one isn't offering cashback, the other usually is.
Conclusion
As you can see TopCashback is one of the best money-saving opportunities available.    It's so easy to implement and once you start using it, it will soon become second nature making it almost a form of passive income.
Now I'd love to hear from you.
Will you act now and give it a try on your next purchase?
Do you already use Topcashback?  How much cashback have you made?
Please let me know in the comments below.