PayPal is one of the most popular payments methods online and has been so for many years.
If you don't yet have an account use our special invite link to claim a free £20.00
We then have a number of other ways you can instantly start earning more money toward your PayPal balance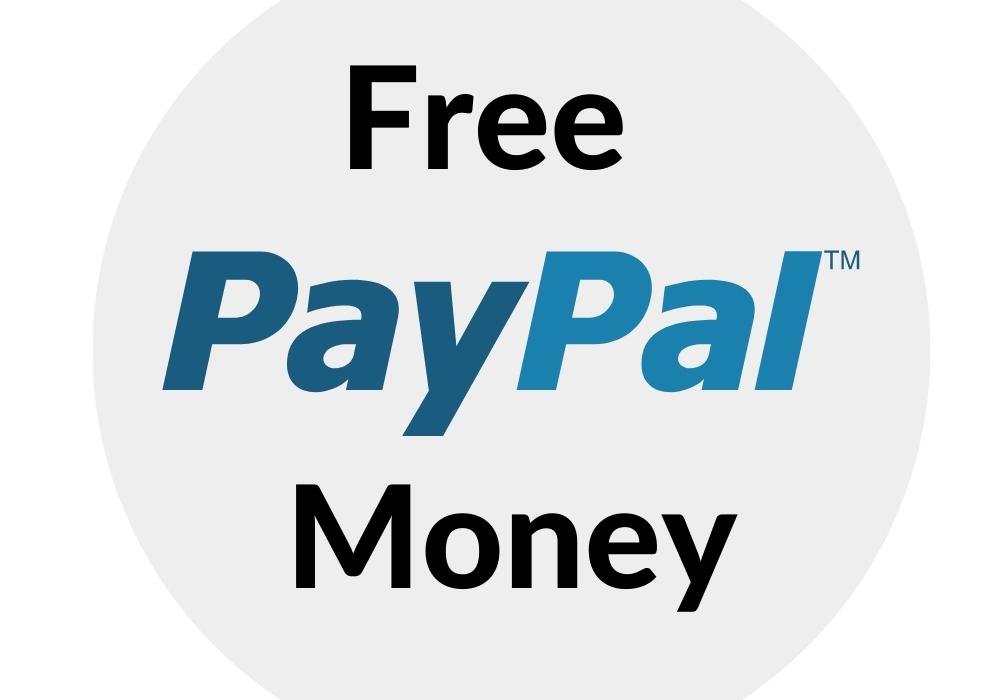 If you are looking for an instant way to get a free £10 in your Paypal account start at the top of this page.
I've also collected a number of other methods you can use to continually boost your PayPal balance for free.
You might also be interested in our list of active free money offers and make £100's.
Instant Free PayPal £20 
If you are one of the few people who don't yet have a Paypal account you can get off to a great start by claiming a free £20 on opening a Paypal account and spending your first £5.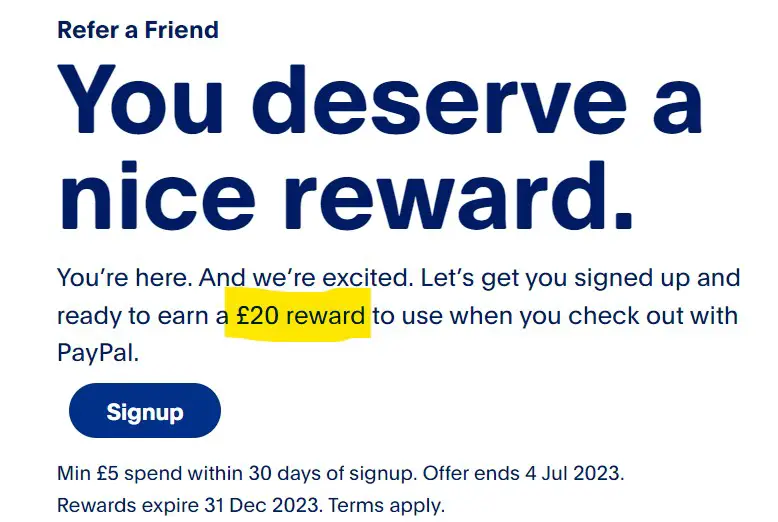 To open a Paypal account you have to be over 18.
Under 18's can only use accounts with an 18-year-old having signed and be acting as the primary account owner.
To get started with your account click the above image or this free Payal £20 invite link.**
Sign up and verify your mobile number
Link your bank card or account
Spend at least £5 within 30 days of sign up.
Spending your first £5 is an important step in order to get your free £20.
As one of the world's most popular online payment methods, this shouldn't be too much of a problem as part of your natural spending.
Previous Offers
Previously it was a free £10 Paypal signup offer, which then closed down for months with no offer at all, so this current £20 offer is well worth taking advantage of.
How To Get More Free Paypal Money
There are a number of ways you can get even more money to your Paypal account.   For many people, Paypal is the only viable option for cashing out online.
Opinion Inn
Opinion Inn is a survey site offering a free £10 sign-up bonus paid out via Paypal when you have earned at least £15 completing their surveys.
You can earn money for completing a wide range of surveys based on your profile.  Receive the survey invites via email (so don't use your main email address).  The minimum you'll get paid for a survey is 0.50, and supposedly some research tasks pay up to 100.00.
Active members who have attempted at least 5 surveys a month qualify for a monthly $500 lucky draw.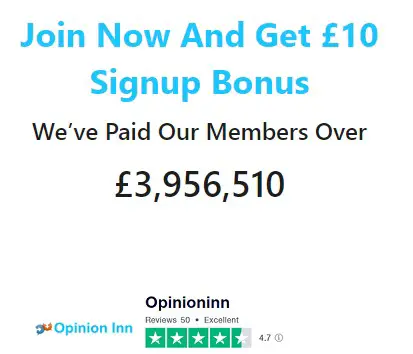 Minimum Cashout: £25.00
Swagbucks 
Swagbucks is an online earning portal that offers a range of tasks and opportunities to earn Swagbucks which you can then cash out into your Paypal accounts.
Swagbucks has paid out hundreds of millions in such earnings since its inception.
Examples of tasks you can earn money for:
Web searches
Surveys
Playing apps
Completing Sign up offers
Swag boards
Daily Goals
Scanning receipts
and more
Other cash out options are also available, for example, you can earn free Amazon Gift Cards and a boost in their value over what you might get via Paypal.  Either way, both are popular cashout options for your earnings.
You can read more about how Swagbucks UK works and how to earn in our review.
Sign up to Swabucks here (its free).
Minimum Cashout: £5.00 or more.

More Options 
More options for earning money which you can cash out via Paypal see:
Shopmium App  – Pick up freebies and claim the money back to your Paypal account.   If you don't want the items to stick them in a food bank collection.
GreenJinn – Another food app more focused on healthy eating and vegetarian options that occasionally offers freebies as well as discounts on a whole range of other products.
Scanning Receipts – Check out the apps to scan receipts for money many payouts to Paypal.
More options will be added shortly.
If you know of any other options please mention them in the comments or send me a message.  Thanks.