Do you have a Tom Kitten 50p and wondering if it's rare and how much it might be worth.
As one of the coins from the Beatrix Potter range, it is sought after by collectibles, but when it comes to price, it's the condition of the coin that is all-important, as we shall see.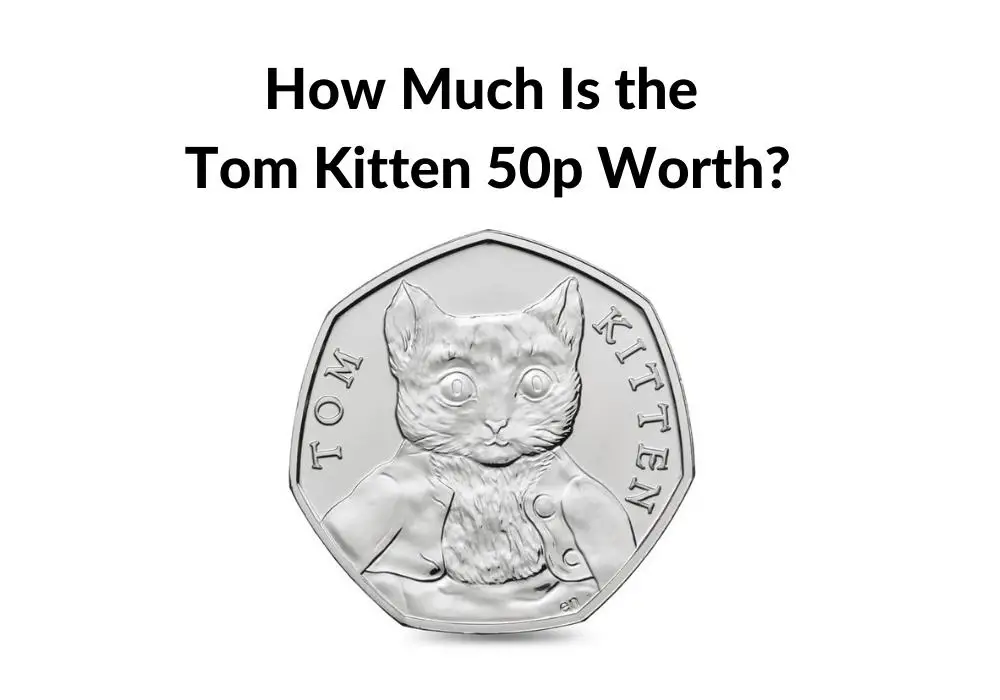 Tom Kitten 50p Coin 2017
The Tom Kitten 50p was released in 2017 as part of the second series along with Mr Jeremy Fisher, Benjamin Bunny and The Tale of Peter Rabbit all part of the ever-popular Beatrix Potter 50p coins to commemorate the 150th Anniversary of her birth.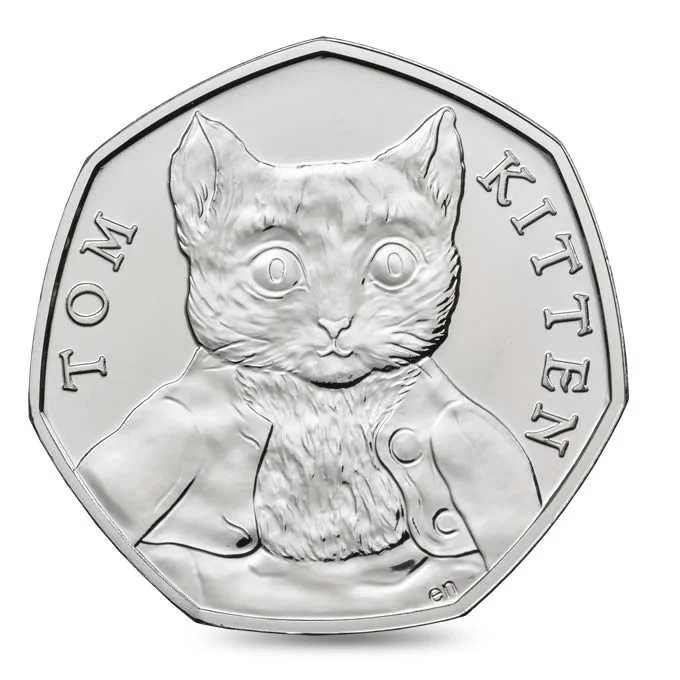 How Much is the Tom Kitten 50p Worth 2023?
The Tom Kitten 50p is relatively common when it comes to commemorative 50p's but is still worth above face value depending on its condition.
Estimated Prices are as follows:
Average circulated condition 50p
Very good to excellent circulated condition £1.00 to £1.50
Uncirculated condition £2.00 to £3.00
How Many Tom Kitten 50p Coins Were Made?
There were 9,500,000 (nine million, five hundred thousand) Tom Kitten 50ps released into circulation in 2017.  A large portion of those was held by collectors when they came across them in their change and therefore removed from circulation which is why you don't see them so often.
Many of those collectors were new to coin collecting with interest in the lobby ignored but the popular first series of Beatrix Potter character coins was released the year before.
Is the Tom Kitten 50p Coin Rare?
With over 9 million Tom Kitten 50ps minted, the coin is not considered one of the rarest 50ps in circulation.  The rarest 50ps tend to have mintage figures in the 1 million to 2 million range.  Tom Kitten is 4 to 9 times more common than those.
Is it Worth Buying or Selling a Tom Kitten 50p?
It's always fun to find a Tom Kitten naturally in the change you are given and put the coin towards completing a collection.
If you do want to buy one, there are usually many options available on eBay, which should help you get one for a cheap price.
When it comes to selling, it's a pretty low-value coin to go to the effort of selling individually.
Who is Tom Kitten?
Tom Kitten is the title character of The Tale of Tom Kitten is a children's book, written and illustrated by Beatrix Potter.
The book was released in September 1907 by Frederick Warne & Co. The story is focused on children's manners and how they respond to them.
The farm, the surrounding woodland, and neighbouring villages provided inspiration to Beatrix Potter's stories. In this particular tale, the Hill Top farmhouse became the backdrop with the interior of the house and gardens, pathways, and front gate all shown in drawings.
Tom Kitten has also featured in a 1917 painting book as well as miniature letters written by Beatrix as if from Tom Kitten to young child friends.