The 3rd and final Peter Rabbit 50p coin from the Beatrix Potter collection were released in 2018.  It turned out to be one of the rarest and most valuable in the whole series.
Find out how much it's worth today depending on its condition.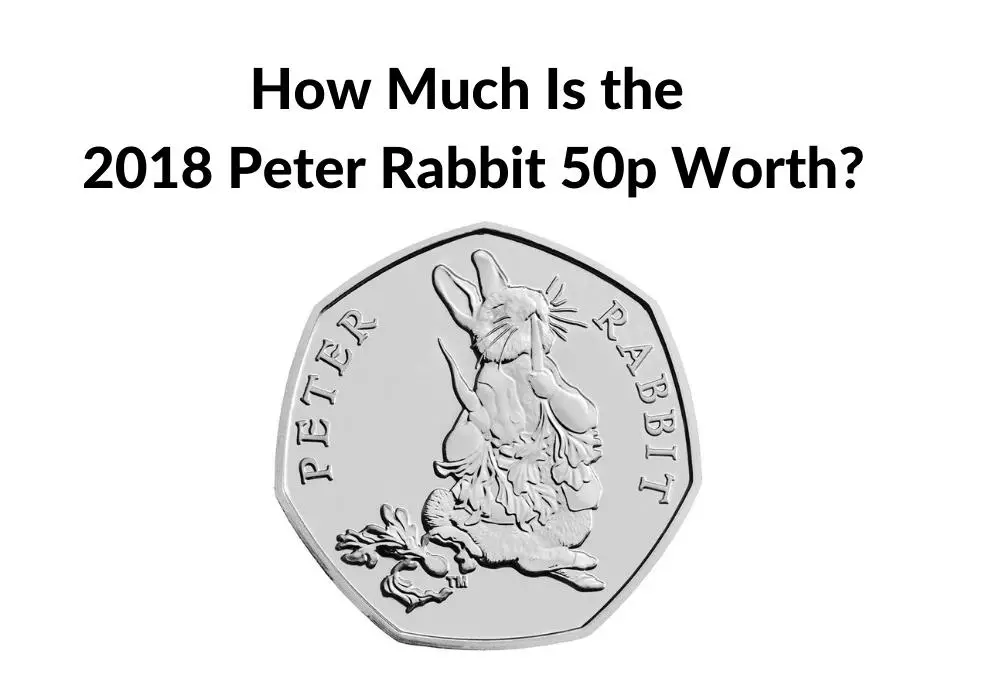 Peter Rabbit 2018 50p Coin
The 2018 Peter Rabbit coin features Peter Rabbit in his jacket, doing what he did best, getting into mischief having raided Mr McGregors vegetable garden.   The design features a full-bodied Peter Rabbit eating a radish with one paw and holding another in the other paw, while another half-eaten radish lays at his feet.
The image of Peter takes centre stage with his name inscribed, "PETER" on the left-hand side and "RABBIT" on the right-hand side.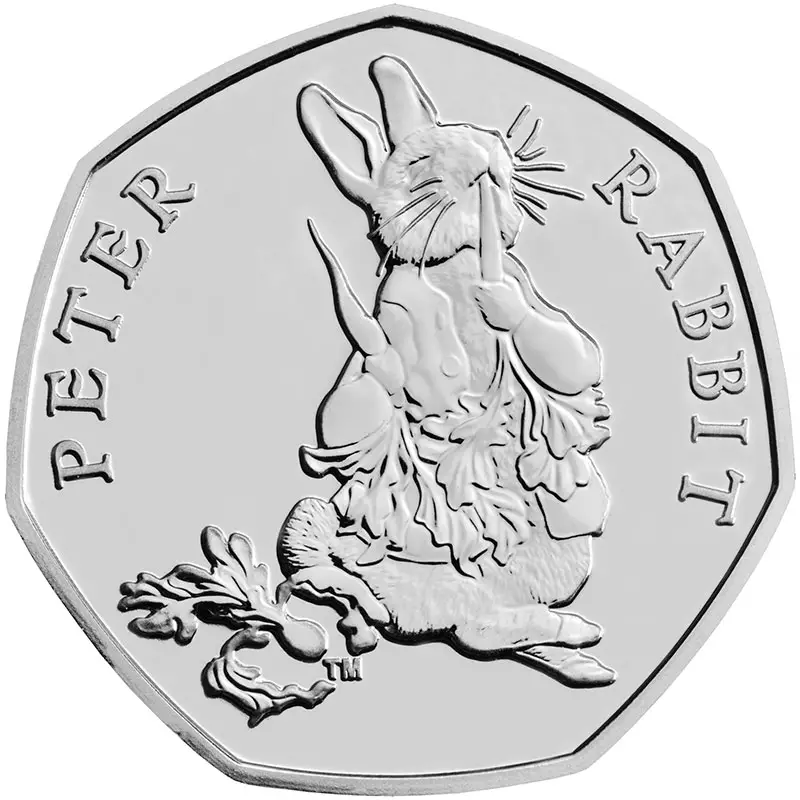 How Much is the Peter Rabbit 2018 50p Worth?
The 2018 Peter Rabbit 50p is one of the most sought after Beatrix Potter 50p coins and one of the hardest to find.  Even average condition coins in circulation might fetch more than face value.  The highest value version of the coin is one in uncirculated condition.
Estimated Peter Rabbit 2018 50p values are as follows:
Average circulated condition £1.00
Very good to excellent circulated condition £3.50 to £4.00
Uncirculated condition £7.00 to £8.00
How Many Peter Rabbit 2018 50p Coins Were Minted?
There were 1,400,000 2018 Peter Rabbit coins minted for circulation.
How Many Peter Rabbit 50p Coins Are There?
There are 3 designs of Peter Rabbit 50p coins in circulation, listed as follows:
Is the 2018 Peter Rabbit  50p Coin Rare?
Yes, the 2018 Peter Rabbit is one of the rarest 50p's in circulation.  It is the rarest of all Peter Rabbit designs and the level rarest of all the Beatrix Potter 50ps.
In order of rarity, the 3 Peter Rabbit 50p coins rank as follows
Peter Rabbit 2018 – 1,400,000 minted
Peter Rabbit 2016 – 9,700,000minted
Tale of Peter Rabbit 2017 – 19,900,000 minted
Which Peter Rabbit 50p is Valuable?
Of all 3 Peter Rabbit 50p designs in circulation the 2018 Peter Rabbit 50p is the most valuable.  Not only is it the level rarest Beatrix Potter design (level with Flopsy Bunny 50p), it is one of the top 10 rarest 50p coins in circulation today.
As prices above indicate, the most valuable version is one in uncirculated condition.  Values tend to be higher if the coin is nicely presented and protected in some way, rather than loose where it could be subject to being damaged.
Is it Worth Selling a 2018 Peter Rabbit 50p?
The 2018 Peter Rabbit 50p is highly sought after many collectors may be looking for one to complete their Beatrix Potter 50p coin collections.
Where to Buy a 2018 Peter Rabbit 50p Coin?
eBay and Amazon are popular places to buy rare 50p coins.  A wide range of offerings of all types of conditions can be found on eBay at any one time.