Do you know about the Asda loyalty scheme, the first in their 70-year history?
A way to get up to a 5.3 bonus overnight plus the option to reward yourself 1% cashback on every spend at Asda supermarkets and on fuel too?
In total, I have no less than 3 ways you can be rewarded for your regular ASDA shop.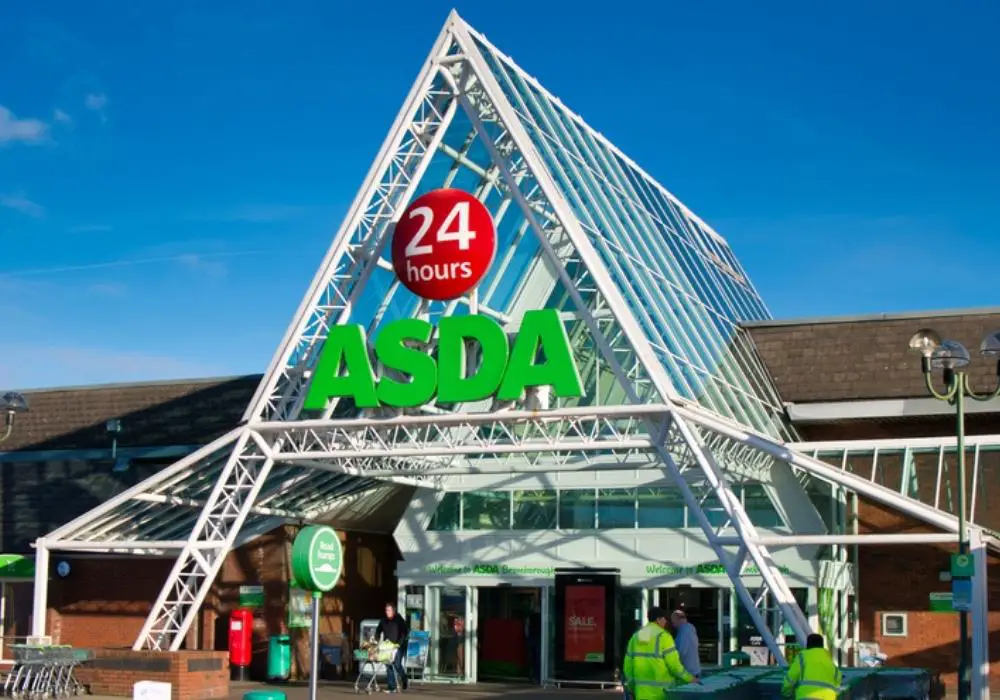 Since they ended the Asda Price Guarantee, which offered the chance to claim a refund if Asda's prices weren't 10% below that of the then select supermarket rivals, Asda has concentrated on offering the cheapest prices rather than offering an Asda points card like most other supermarkets.
As well as the reward points scheme and 1% cashback opportunity there are also lesser-known options you can utilize to get something back or get your Asda Shopping even cheaper.
One of the options gives you a good chance of getting a 50-100% refund on select purchases.
Read on to find out all the various ways you can save on your regular Asda shop:
Does ASDA Have a Loyalty Card?
ASDA does not currently have a loyalty card scheme that can be used in stores.  It has never offered a loyalty card in all of its 72-year history.  ASDA has chosen to drive loyalty purely in terms of its competitive pricing to keep customers coming back.
However, for 2021 there are reports that ASDA is working behind the scenes on a possible new loyalty card scheme.  One to watch out for.
ASDA does reward loyalty on certain sales via its George Rewards loyalty scheme and its Christmas Savings Card scheme.
Asda Loyalty Scheme: George Rewards
Launched in 2019 George Rewards is actually Asda's first loyalty scheme of any kind since it started as a business 70 years previously in 1949.
George Rewards is an exclusively online loyalty scheme for customers of Asda Direct who purchase clothes via the George section of the online store.   No actual reward card is given.
You can start earning points from the moment you sign up.
100 Points for signing up at George.com
20 points if you write a review
20 points if you share your birthday
50 points if you refer a friend (up to 5 friends)
You also earn points on your shopping at George:
£1 per £1 spent
Double points when you spend over £50

The terms still all state George.com yet that domain redirects to a page on direct.asda.com because since launching George has now merged with Asda direct.
George is Asda's very own clothing brand.  It was launched in 1989.  Clothing is marketed as "quality fashion at affordable prices" and in 2005 George alone had grown to become the 4th largest retailer of clothes.
The George brand now encompasses a range of homeware and garden furniture.
So while initially, it may seem quite a restrictive reward program, in terms of not applying to all Asda products, there's no doubt it may have some worth to some regular customers of the clothing brand.
How to Redeem George Reward Points
George rewards can only be redeemed against offered items in your account.  You can't just redeem them against any ASDa or George product of your choosing.
Instead, you need to login to your George account, where you will be offered the opportunity to use your points to get discounts on certain product ranges suited to you.
To redeem your George Rewards:
Log in to your account: To redeem your points, you will first need to log in to your account and click "unlock rewards".
Check your point balance: Once logged in, you should be able to view your current point balance and see how many points you have available to redeem.
Browse awards: Browse the catalog to see what you can redeem your points for. Below each item the expiry date is shown.
When shopping, look for items with a yellow offer bubble indicating they are eligible for a rewards points discount. Your savings will be automatically applied at the checkout.
Do George Reward Points Expire?
Your points will expire if you don't log in to your account for 12 months.
Asda Christmas Savings Card 2021
The Asda Christmas Savings card is a form of savings loyalty reward offering you a bonus of between 1.2 to 5.3% depending on how much you save.
Ideally, save up as much as you can in time for the bonus payment date and you'll receive one of the following bonuses:
Save £30 to £79 for a £1 bonus

Save £80 to £129 for a £3 bonus

Save £130 to £179 for a £6 bonus

Save £180 to £229 for a £9 bonus

Save £230 to £279 £12 bonus

Save £280+ for a £15 bonus
For more info and tips to maximise your bonus check out the ASDA Christmas Savings Card.
Cashback on All Asda Shopping & Fuel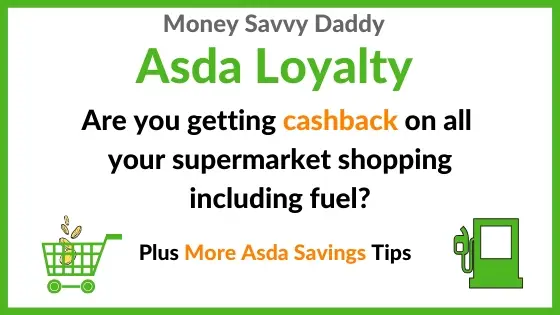 Yes, it's a credit card and not an official Asda loyalty card, but it earns you 1% cashback on all yourAsda shopping which is a good rate for a store related card.
However, if you are already a loyal shopper at Asda the more rewarded you can potentially be.
The advantages far outweigh most loyalty schemes, because they often exempt purchases for lottery tickets, tobacco alcohol, etc, whereas with this card you'll get 1% cashback on the lot.
The 1% rate equates to earning £1 cashback per £100 you spend in Asda, which beats many of the other loyalty card point schemes offered by other supermarkets.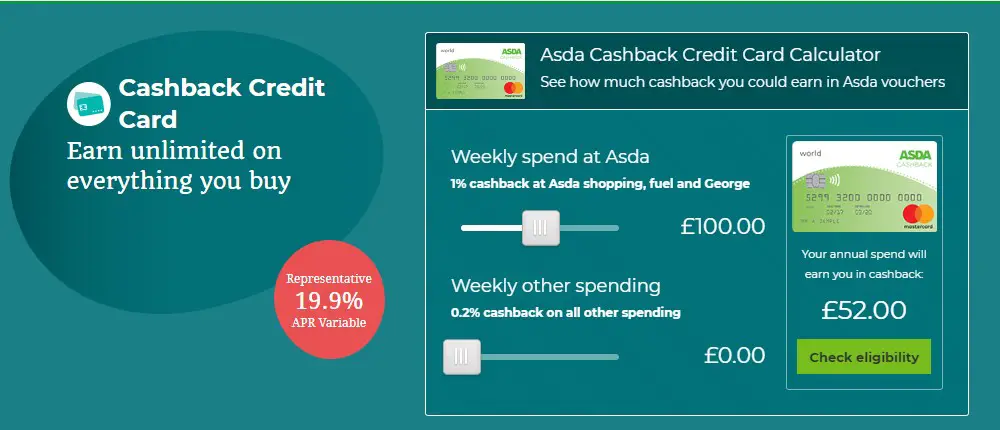 Asda you can see in the above Asda cashback calculator if you spent:
an average of £100 a week on Asda shopping and fuel you would earn £52 a year cashback.
an average of £200 a week you'd earn £104 back annually.
Which is basically money you are missing out on if you are using most other forms of payment method.
The Asda credit card also offers 0.2% cashback on all other spendings outside of Asda.  There are usually better higher-paying options for this kind of expenditure.
Redeeming The Asda Credit Card Cashback
The cashback earned is redeemed at Asda vouchers, which can only be spent at Asda.
There is no opportunity cost of using a credit card that can be used anywhere as very few beat 1% and certainly not long term.
You can find out more about the Asda Credit cashback card
Credit Card Awareness – So You Don't End Up Worse Off
Just a few bullet points to be aware of when applying and planning to use a credit card
Applying leaves a mark on your credit report
Always pay off monthly
Don't spend more than you otherwise would using cash or debit card
New Online Customers ASDA Cashback Deals
New online customers to Asda can expect a cashback deal,
Currently, there aren't any offer due to the pandemic, but it's always worth checking.
In the past I've seen:
Topcashback £5.50 cashback on the first shop over £40 (excl. alcohol)
Quidco £6.50 cashback on the first shop over £40 (excl. alcohol)
Quidco example for Asda Groceries new customers

Existing Customer Cashback At Asda George
Examples of Topcashback Asda George Cashback offers available to existing customers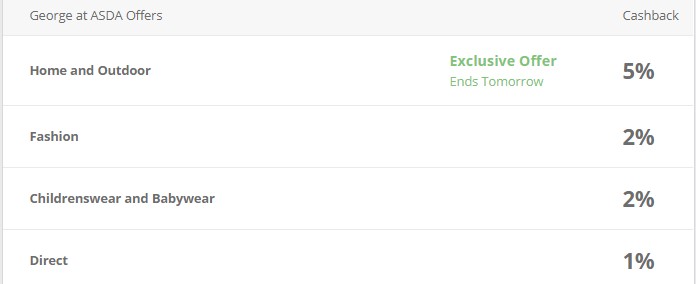 I've also seen:
6% cashback at ASDA George
£2.75 off ASDA off £40 minium order delivery.
The exact offers change all the time, don't be missing out.
Check For Asda Coupons
Another option is to check for discount codes on sites like (Asda) HotDealsUk where you can sometimes pick up good discounts on certain product ranges.
I have more general tips for finding coupons in my couponing for beginners guide.
Frequently Asked Questions
Does ASDA have a Clubcard?
ASDA does not have a Clubcard or any in-store loyalty card.  Clubcard itself is the Tesco loyalty card scheme.
Conclusion
Asda is consistently considered one of the cheapest supermarkets, so it's not surprising it doesn't offer one of the best loyalty schemes as we can only expect so much to be on offer overall.
However, combing al the options above whenever you do shop at Asda instore, Direct online or with Asda George will certainly amount to some worthwhile savings every year for loyal customers.
What do you think of these options?  Do you know of any other saving options?
Do you think Asda should do more to reward loyalty?
Please feel free to share your thoughts in the comments.