The Squirrel Nutkin 50p was released as one of the first series of 5 coins to celebrate the 150th anniversary of the birth of  aothour and illustrator Beatrix Potter in 2016.
So popular was the series of coins that they released 2 more series in the following years.
Read on to find out how much your Squirrel Nutkin 50p piece might be worth today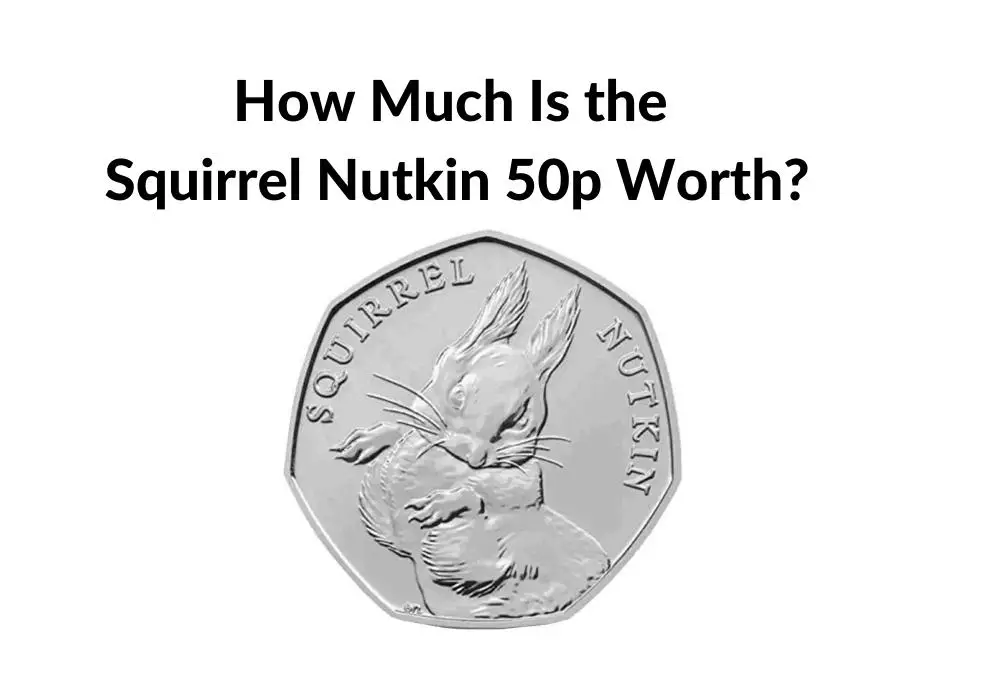 Squirrel Nutkin 50p Coin
The Squirrel Nutkin 50p was released in 2016, one of the first five designs to celebrate the 150th anniversary of the birth of Beatrix Potter.
The coin features a design inspired by the image on the cover of the book The Tale of Squirrel Nutkin.
The coin shows the top half of Squirrel Nutkin, with his name inscribed on either side of his pointed ears, with  "SQUIRREL" on the left-hand side and "NUTKIN" on the right.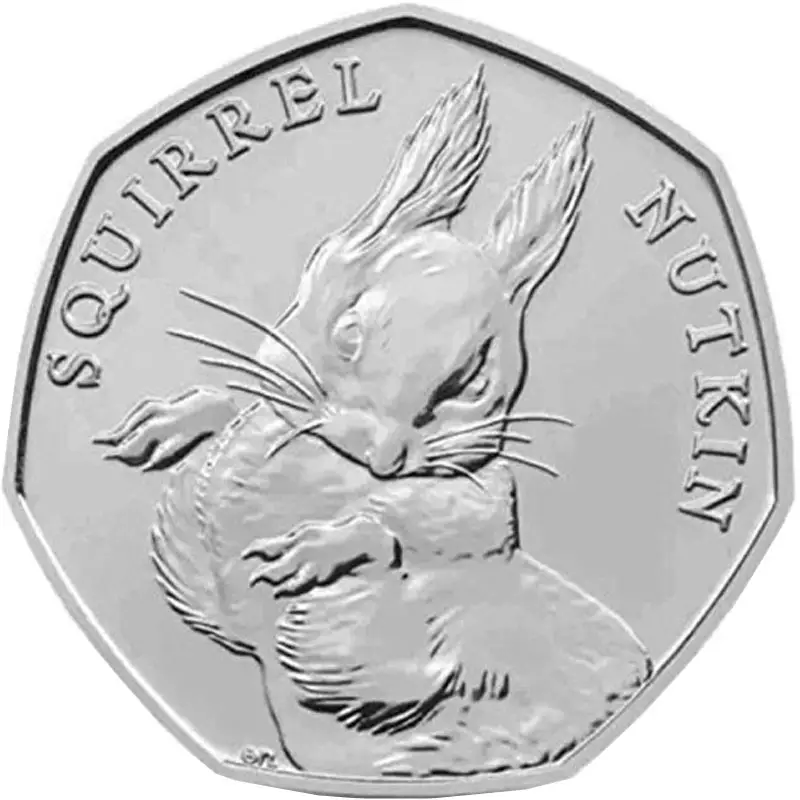 How Much is the Squirrel Nutkin 50p Worth?
The Squirrel Nutkin 50p is fairly common in relation to most commemorative 50p's but it is still worth higher than face value in very good to excellent condition.  The highest value version of the coin is one in uncirculated condition.
Estimated Prices are as follows:
Average circulated condition 50p
Very good to excellent circulated condition £1.00 to £3.50
Uncirculated condition £4.00 to £6.00
How Many Squirrel Nutkin 50p Coins Were Made?
There were 5 million Squirrel Nutkin 50p coins minted in 2016.
Is the Squirrel Nutkin 50p Coin Rare?
The Squirrel Nutkin 50p design was the second rarest of the first series of Beatrix Potter 50p coins released in 2016.  Only Jemima Puddle-Duck was rarer and quite considerably so.
Although not especially rare the coin is often still worth above face value if you come across one in your change that is in good condition.
Is it Worth Selling a Squirrel Nutkin50p?
If you have an excellent condition Squirrel Nutkin 50p coin it could be worth selling as it wil fetch times two to seven times its face value.  One in uncirculated condition will sell for even more.
There are always single auctions for these coins on eBay so obviously, lots of people do deem them worth selling.
Who is Squirrel Nutkin?
Squirrel Nutkin is a character in the Beatrix Potter book The Tale of Squirrel Nutkin.   It was released in 1903 and her second publication, following on from the hugely popular The Tale of Peter Rabbit.
The character was a red squirrel who thinks it's fine to annoy an owl by singing silly riddles.  He does this over a period of days with the owl simply ignoring his rude behaviour.  Eventually, the owl has enough and Squirrel Nutkin ends up losing some of his long bushy tail, which acts as a lifelong reminder of the consequences of his bad behaviour and never sings his annoying riddles again.