One of the best ways to get the most value out of your Nectar card points is the annual Sainsbury's Nectar Double Up points event.
However, it's not a simple promotion and there are few key things to be aware of so you don't end up losing out.
We have all the key dates, guidelines and tips and pitfalls to avoid so you get the most out of the event.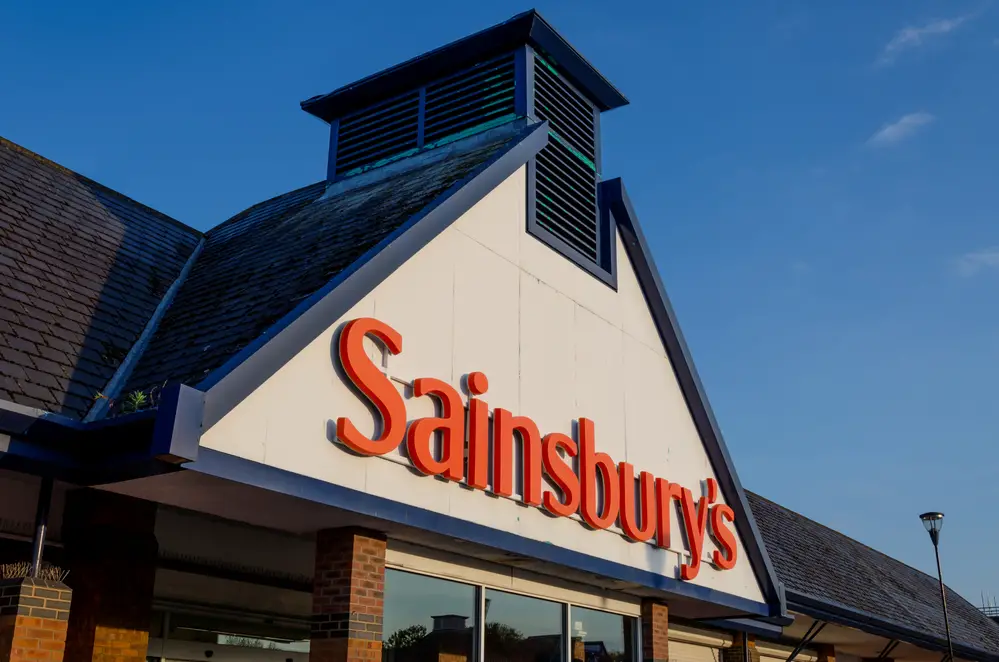 As a regular Sainsbury's customer for many years we are always interested in maximising the value of our Nectar points.
It's not as if Nectar is one of the most generous supermarket loyalty schemes, so double value points sure helps.
When is the Next Sainsbury's Nectar Double Up?
The official date for the Nectar Double Up 2021 event has not been released by Sainsbury's and they are unlikely to do so until a matter of weeks before it's due to start.  However, based on past years events we can forecast the next date to be Wednesday 27th October 2021.   
All forecast dates for 2021:
Launch online Wednesday 27th October 2021
Launch via app Wednesday 10th November 2021
Spend vouchers in stores Wednesday 10th 2021
From past years dates (which you can see below), the Nectar Double Up event has started on a Monday or a Wednesday.    The last 3 events have started on the 28th or 29th October.  This year the last Wednesday is the 27th and is the closest date to previous years.
We will update this post with the official dates as soon as they are released.
How Often does Sainsbury's Double Nectar Points?
The Sainsburys Nectar Double Up is a once a year event.  It has previously started in October and later allowed the spending of the double up vouchers to start in the second to the third week of November.
It's just as important to be aware of the voucher spend dates so you use them before they expire.
Past Year Dates
As a guide for forecasting future years dates before any official announcements, we can use past dates as a guide.
Nectar Double Up 2020 Dates:
Started online Wednesday 28th October to Tuesday 3rd November
Started via the app on Wednesday 11th November to Tuesday 17th November
Spend vouchers in stores from Wednesday 11th to Tuesday 17th November
In 2020 Sainsbury's stopped people exchanging their points for vouchers in stores.  This obviously limits the number of customers without smartphones, particularly those who are older.
Nectar Double Up 2019 Dates
Started online Monday 28th October to Sunday 5th November
Started via the app Monday 6th November to Tuesday 19th November
Spend vouchers in stores from Wednesday 13th to Tuesday 19th November
In 2019 Nectar double-up became available via the Nectar App and took over from the in-stores part of the promotion.
Nectar Double Up 2018 Dates:
Started online Monday 29th October – Sunday 4th November
Started in-stores Monday 5th November – Tuesday 13th November
Could spend vouchers in stores from Wednesday 14th to Tuesday 20th November
Before 2017, the Nectar Double Up event was actually a twice a year promotion with an event at the end of March, early April.
How to Double Nectar Points Value
You can double up to 10,000 Nectar Points, which effectively means you can turn £50's worth of points into £100 worth of vouchers.
Your nectar points can be doubled up either online at the Nectar website or via your Nectar app.
Use our Nectar Points calculator to find out their worth in £'s.
How Nectar Double Up Event Works
The Nectar Double Up event works in 3 stages:
Stage 1:  A one-off  opportunity to exchange nectar points for vouchers by post via Nectar.com *
Stage 2:  The option to exchange points for vouchers via the Nectar App
Stage 3: Ability to spend vouchers online closes at the same time opens up for spending them in Sainsbury's stores (ex. Locals)
*If you are ordering your vouchers online, it's best to do so as soon as possible.  For myself some years we have had to wait for the vouchers to be delivered and it's left us even fewer days in which to use them.
Nectar App Double Up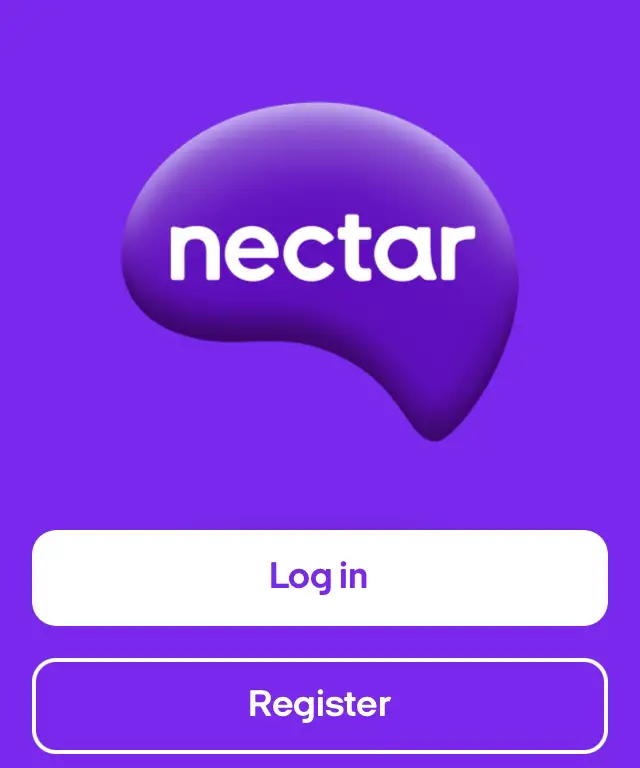 You can exchanges points for double value vouchers multiple times within your Nectar app.    These will be shown in your Saved Offers.
App Advantages
Using the Nectar App for the double-up event has a number of advantages:
Firstly, you can exchange points to vouchers an unlimited number of times up to the 10,000 point maximum.
This might be more suitable if you are a more frequent but smaller shopper and would prefer to use smaller voucher values rather than feel pressured into buying more than you want.
You can also use them straight away and don't need to wait for them to be delivered and sweat over whether they will arrive on time.
Another advantage of the app is that your vouchers are digitally stored and can't, therefore, be lost.
If you don't already have the Nectar app you can download it here:
Using Nectar Vouchers (Things to Consider)
You only have a limited time in which to spend your Nectar vouchers.  If you don't spend them they will expire and you will lose the value of your points.
Only exchange for voucher values that you know you will spend the whole value of because you only have one transaction in which to use it.
You can only use a voucher if it is with 5 pence of the total amount or over.
For example, you can't use a £50 voucher if your spend is £49.95, but you can if it is £49.96 or over.
If you get a £50 voucher and use it to buy under £50's worth of shopping, you won't get any change.
However, you can spend more than the voucher value and pay the extra on top.
>>Remember your voucher will only count towards products from the qualifying categories, so make sure you purchase the full value of qualifying purchases rather than by going by the total bill value.
Nectar Double Up Refunds
You have 30 days to return any items purchased with your vouchers.  Just the same as anything else purchased at Sainsbury's.
Where Can you Spend Sainsbury's Double Points Vouchers?
You can only spend your Nectar Double-Up vouchers in the main Sainsbury's supermarket stores.
Use them when you have put your shopping through the checkout and have your final bill.  This can be either by giving them to the cashier or using them at the self-service checkouts.
Where Can't you Spend Your  Double Up Vouchers?
You can't spend your vouchers in
Sainsbury's Local stores
Petrol stations
Argos at Sainsbury's
People often ask about Homebase, which is no longer part of Sainsbury's Plc or the Nectar scheme.
What Can You Buy With Your Nectar Double Up Vouchers?
Although you are you now have double points at Sainsbury's to spend, you are limited somewhat in what you can buy with them.
You can spend your double-up vouchers on the following categories included in the event
Cosmetics
Electricals
Entertainment
Homeware
Fragrance
Seasonal
Skincare
Taste the Difference range of Wine, Champagne, Sparkling, Sherry and Port
Toys
Tu Clothing (might be better to wait for the 25% off Tu Sale Dates)
As you can see, you can't use the vouchers to put towards your food shop.
As with all purchases, bear in mind how much the products can be purchased for elsewhere before using your voucher.
Ideally, see if you can combine with any current Sainsburys deals.
With Christmas just a few weeks away it might be a good time to put the points towards some gifts, which most of the categories lend themselves well too, e.g toys, electricals, fragrances etc.
Note: You won't earn any Nectar points on your double-up voucher shop but you will be expected to show your card when you use your vouchers.
Frequently Asked Questions
As it is quite a complex promotion that changes a little every year there are always extra questions that need answering.  Here are some of the most common.
Can you use Double Up Vouchers online?
You can only use your nectar double up reward vouchers in stores.  You can't use them to make purchases online.
Can you get Nectar Double Up Vouchers in Sainsbury's stores?
In 2020 Sainsburys withdraw the option to get the double up vouchers in stores.  Up until 2019, this had always been an option.  However, for most people with a smartphone, there's now the added option of using the app.
Are Nectar Double Up Vouchers Refundable?
Vouchers are non-refundable.  If you don't use your vouchers before they expire you will lose your points.  Even if you know in advance you won't be able to use them before they expire there is nothing that can be done.  It simply use or lose.
If you have paper vouchers don't misplace them.
Is Sainsbury's Nectar Double Up Worth it?
The Nectar card isn't one of the most generous supermarket loyalty cards, but the Double Up Event is the best opportunity to get the most value out of your points.  Therefore if you are accruing nectar points anyway the event is worth it to effectively double their value.
Do bear in mind you have to use them within a very limited timeframe and only for products from certain categories, not your food shop.
How Many Nectar Points Can I Swap for Double-Up Vouchers?
The maximum number of points you can exchange for vouchers is 10,000.  This would get you £100 worth of vouchers at the doubled-up value.  This is down from previous years when you could exchange for up to £200 in vouchers.
You can only double up the following points values as follows:
1000 points worth £5  double to a £10 voucher
2000 points worth £10 double to £20 voucher
5000 points worth £25 double to a £50 voucher
Can I Spend my Nectar Double Up Vouchers at Argos?
Although Argos was purchased by Sainsbury's plc some years ago, Argos is not part of the Nectar Double up rewards event.  Therefore you won't be able to use your double vouchers to buy anything from Argos stores or online.
If you haven't already it's well worth linking your Nectar card to your Argos account following the simple illustrated instructions.  You can both earn and redeem normal nectar card points on your shopping.  Sometimes Argos has its own double and triple points promotions on purchases so the value can soon add up over time.
Key Points to Remember (To do & Avoid)
Know what you want to buy in advance of exchanging points for vouchers
You only have a limited time to spend the vouchers before they expire and become worthless (see dates above)
You can't get vouchers refunded (even if you lose them)
You must spend within at least 5 pence of the value of the voucher or more
Purchases are limited to products from within set categories only
Take your Nectar card with you when you use the vouchers (even though you won't get points on the double up shop)
Related Posts: