Sprive is a new app that helps you overpay your mortgage, potentially saving you thousands of pounds in interest and knocking years off your mortgage term.
If you are purely looking for an invite code, you can copy-paste or type in: 0UPUII1E     
Or download the app via this Sprive referral link which should track, but you may still need to enter manually if its not auto filled in.
Read on for full instructions on how to claim as well as to learn more about Sprive and how it can make and save money.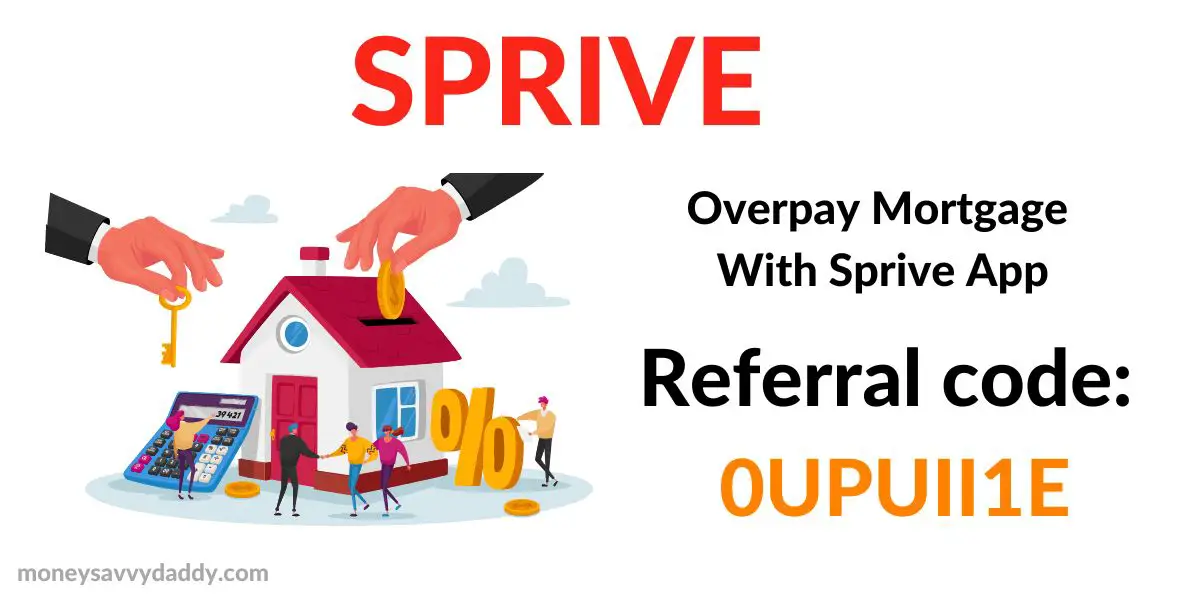 Disclaimer: This post may contain affiliate or referral links that earn me some commission if you sign up through them.  However, this is at no extra cost to you.  Read more here.
Sprive Referral Code
If you're eager to jumpstart your journey towards becoming mortgage-free, a £5 kickstart is waiting for you at Sprive. Here's the easy step-by-step process to claim your free cash using the referral code: 0UPUII1E.
Click this Sprive referral link to download the Sprive app from Google Play Store or Apple App Store.
Complete the sign-up process, name, address and phone number.
During the registration, you'll be prompted to enter a referral code. Enter the code: 0UPUII1E.
Set up a £25 or more (up to £750) direct debit (*see notes below)
Once your registration is complete and approved, the free £5 will be credited to your Sprive account
You can either withdraw the £5 cash to your bank account or choose Pay to Lender and put it towards your mortgage.
You can cancel the direct debit before its taken and after you have your £5.
Personally, Im continuing to use the app, so I will use it to put towards paying off my mortgage, especially as interest rates have risen.
Below is how I started off with my instant free £5.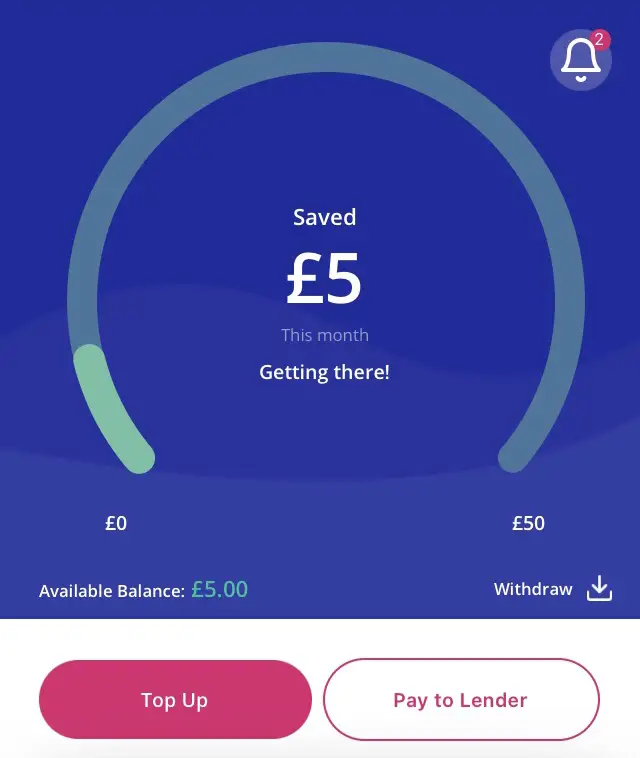 What is Sprive?
Sprive is a revolutionary app designed to help homeowners pay off their repayment mortgages faster.
The app's functionalities allow users to efficiently manage their finances by making small, regular overpayments towards their mortgage, effectively cutting down the mortgage term and saving thousands in interest.
The idea of Sprive is making the daunting process of mortgage overpayment simple, manageable and stress-free.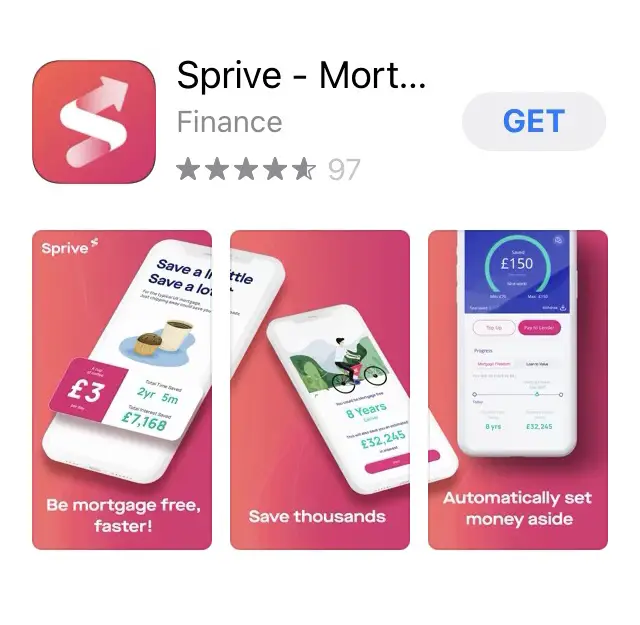 How Does Sprive Work?
Sprive uses open banking to safely and securely connect to your bank account and your mortgage accounts.  These are both very quick and easy to set up.
Here's the breakdown of how Sprive works:
Link Your Bank Account: After downloading and registering on Sprive, connect your current bank account to the app. Sprive uses open banking to securely link your account without storing any of your bank login details.
Automatic Mortgage Sourcing: Sprive will automatically source your mortgage information from your lender, saving you from the hassle of entering these details manually.
Set Money Aside: Sprive studies your spending patterns and sets money aside based on your expenditure. The less you spend, the more money is put aside. This mechanism ensures your lifestyle is not impacted.
One-Tap Mortgage Payment: With just one tap, you can choose to make a mortgage payment to your lender using the money set aside, or you can withdraw the money back to your bank account.
Monitor Your Progress: The app also helps you track your mortgage progress by showing you how many years and how much interest you're on track to save.
View Mortgage Deals: See the latest and best mortgage deals so you'll know when it might be worth considering a switch.
All features can be paused or cancelled at any time if needed.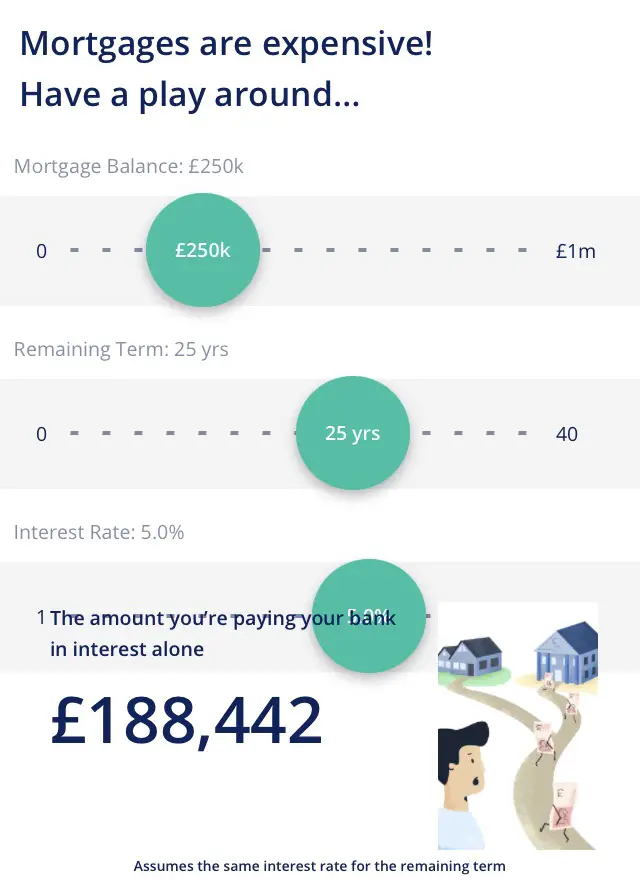 You might also be interested in the choice between overpaying mortgage or pension.
Banks That Work with Sprive
Sprive makes use of Open Banking, which allows the app to securely connect to a wide range of UK banks.
Bank of Scotland
Barclays
Danske Bank
First Direct
Halifax
HSBC
Lloyds
M&S
Monzo
Nationwide
Natwest
Revolut
RBS
Santander
Starling
Tesco
TSB
Ulster Bank
Set up is quick and easy, as quick as logging into your own bank accounts.
Sprive Cashback 
In addition to helping you overpay your mortgage, Sprive offers a valuable cashback feature.
When you shop with various participating retailers, a percentage of your purchase is returned as cashback, which can be put towards your mortgage payments.
This feature encourages smart spending while accelerating your journey to become mortgage-free. A multitude of renowned retailers participate in Sprive's cashback scheme, ranging from everyday grocery stores to popular online retailers, electronics shops, fashion outlets, and many more.
Here's a small example of the selection of stores and the high cashback rates: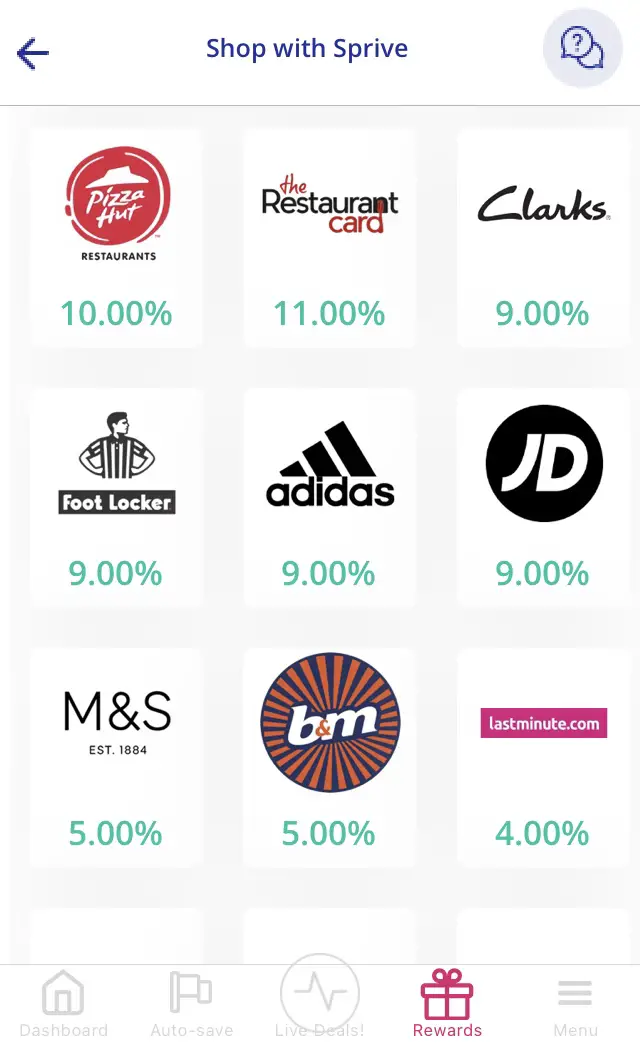 Simply click the ones you are interested in to see if the cashback is available instores, online or both.
Bear in mind cashback rate will no doubt vary over time.
Always check the Sprive app to see the latest cashback offers and participating retailers.
With cashback its always worth checking the best cashback apps and apps like AirTime Rewards to see if they are offering higher rates, which in some cases might be significantly higher.
You can find out more about how to shop with sprive and earn the cashback rewards.
Is Sprive Safe
Sprive places a high emphasis on user safety and security. Registered with the Financial Conduct Authority (FRN: 919863), the platform operates within the guidelines set by the financial regulator.
The data you share with Sprive is never passed to third parties without your consent. Moreover, Sprive stores sensitive data using symmetric cryptography (AES), with 256-bit TLS encryption for server communication, ensuring your information is secure.
Sprive App Reviews
Sprive has proven a popular app with users, and at the time of this review, 96% of Trustpilot reviews were great, albeit low review count.
The positive reviews so far cover various aspects from ease of use of the app to being helpful for finding new mortgage deals.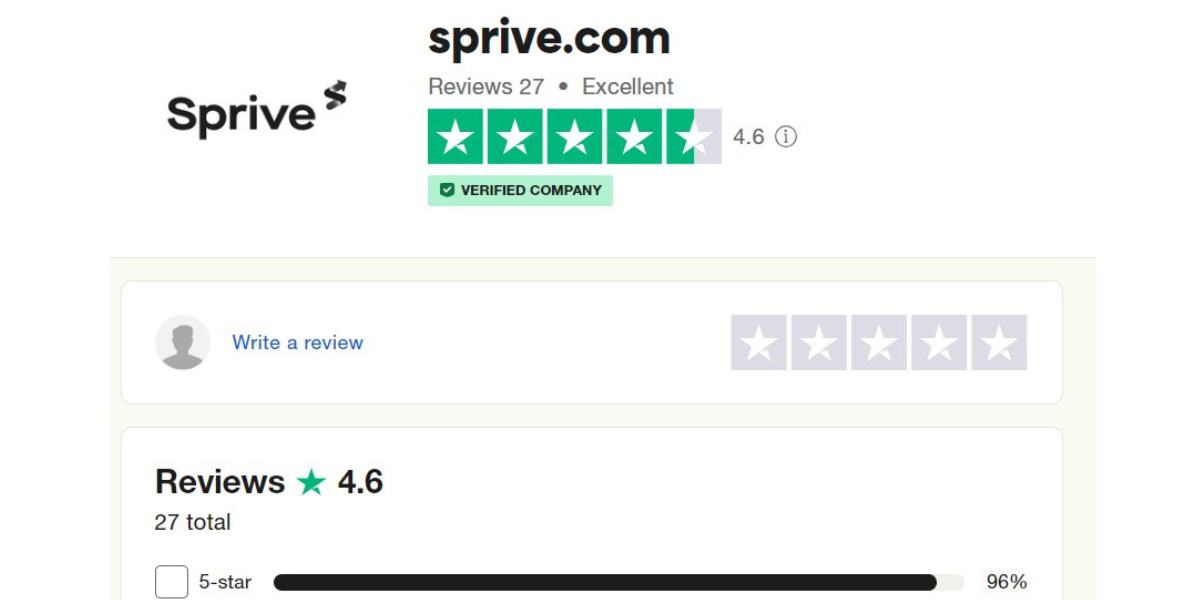 You can check the most current Sprive review ratings on Trustpilot here.
There were more reviews on the Apple App Store where it was rated 4.6 / 5, see image above.
Sprive Refer a Friend
Sprive offers a 'Refer a Friend' scheme. You receive a unique referral code upon sign up, which you can share with friends and family.
When they sign up using your code, they get £5 in their account. In addition to this you can earn for every three friends that sign up using your referral code, you earn a £25 reward.
Advantages of Sprive
Sprive brings a fresh perspective to managing mortgages, offering several benefits:
Ease of Use: The intuitive design and simple layout make Sprive easy to navigate, even for non-tech-savvy users.
Savings: The app helps users save money by making regular overpayments on their mortgage, reducing the term and the total amount of interest paid.
No Fee: There are no fees for using Sprive. The app is completely free, making it a cost-effective solution for mortgage management.
Cashback & Rewards: With Sprive's cashback and referral rewards, users not only save money on their mortgage but also earn rewards.
Safety & Security: Sprive prioritises user safety and security, employing strong encryption standards to protect your data.
Customer Service: A dedicated support team is available 7 days a week to assist users.
So, with Sprive, you're not just managing your mortgage payments, you're optimising them.
If you haven't already, download Sprive today and get one step closer to a mortgage-free life!