The Aldi Baby and Toddler event is one of the most popular Baby sales of the year.
Find out the dates of the next sale as well as extra money-saving tips.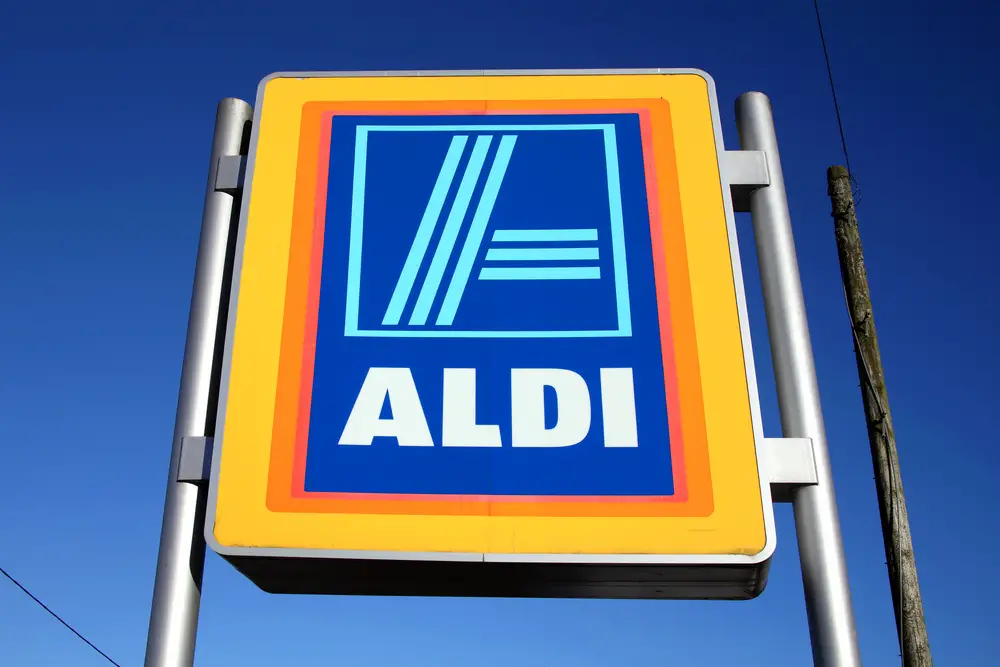 Whether you are a mother of babies or toddlers already or perhaps a mum to be the Aldi Baby event is always worth checking out either online or in a local store.
There's such a wide range of products at bargain prices it's well worth saving up for in advance in the hope they have exactly what you need at the right price.
The key to getting the most out of the event is to check it out as soon as it starts which is why we keep this page updated with the latest sale dates.
When is The Next Aldi Baby Event 2021 / 2022?
Based on previous years sales dates we can predict the next upcoming Aldi Baby Event will start online on 9th January 2022 and in stores Thursday 13th January 2022.
We will confirm the date here as soon as it is officially released.
There's always the possibility the online event will start on Sunday 2nd January, the first Sunday of the month as per previous years, but being so close to New Years Day they may wait.
Related post: Have you ever wondered why is ALDI so cheap?  Find out via our 11+ reasons and it will all make sense.
You can also check at the Aldi Baby and Toddler section here.
If you can't wait for the sale to start, perhaps check if the Lidl Baby Event is happening sooner if you have a local store nearby.
Past Aldi Baby and Toddler Event Dates
We keep a record of past Aldi Baby Event dates as a guide for predicting future event dates before the official dates have been confirmed by ALDI.
This helps give customers a good idea of when the next one might be so that can start saving up in advance.
2021
2021 has seen another increase in the number of annual Baby and Toddler events held both online and in-stores.
Instore Sale Dates
Thursday 29th July  2021
Thursday 13th May 2021
Thursday 22nd April 2021
 Monday 5th April 2021
Thursday 18th Feb 2021
 Thursday 14th January 2021
Online Sale Dates
Sunday 25th July 2021
Sunday 9th May 2021
Sunday 18th April 2021
Sunday 28th March 2021
Sunday 14th February 2021
Sunday 10th January 2021
2020
2020 saw Aldi increase the number of Baby Events to 4 in a year.  All sales were available both online and in-stores.  The online sales started on Sundays with the in-store sales following a few days later, usually on a Thursday.
Instore
Thursday 5th November 2020
Monday 7th September 2020
Thursday 30th July 2020
Thursday 9th January 2020
Online Sale Dates 
Sunday 1st November 2020
Sunday 30th August 2020
Sunday 26th July 2020
Sunday 5th January 2020
2019
Instore Sale Dates
Thursday 15th August 2019

Monday 7th January 2019
Online Sale Dates
In 2019 there were 3 online Baby and Toddler sales with the April online sale not have an in-store counterpart.
Sunday 11th August 2019
Monday 13th April 2019
Sunday 6th January 2019
Online Delivery Costs
Online orders over £30 from Aldi qualify for free delivery although this excludes large items and extra-large items so bear that in mind when making your orders.
Large item special buys only cost £3.95 via specialist delivery service.
You can check out the latest delivery prices here.
How Often is the Aldi Baby Event?
The number of Aldi Baby Events has been increasing each year.
In 2019 there were only 3 online events and 2 in-stores.
2020 increased to 4 very seasonally spaced out events, in January, July, September and November covering Spring, Summer, Autumn and Winter.
However 2021 saw an increase again with the first 5 months of the year, January to May each having their own event both online and in-stores.
It slowed down thereafter but it seems likely we can expect at least 4 events a year, one every 3 months or so, but highly likely more.
How Long is the Aldi Baby Event on For?
The Aldi Baby Event lasts for just a few days and many products are only available while stocks last.
This is why it pays to know when the Baby sale starts so you can be one of the first customers and take advantage of the whole selection on offer.
What's On Offer in an Aldi Baby Event
You can see what Aldi offers for baby and toddler special buys here. although obviously, prices will be cheaper when the event is actually on compared to when it's not.  It's just useful to see what products they offer if you aren't too familiar with Aldi already.
Most Popular Items in the Baby Sale
Some of the most popular items in the Aldi baby and toddler sale are the larger purchases which are often heavily discounted.
Not every sale will feature the same products so you will have to choose from what is available.
These include:
Baby Bottles
Bath Supports
Bedside Cribs
Blankets
Breast Pumps (Manual and Electric)
Buggys / Pushchair / Strollers
Car Seats
Cot Mattress
High chairs
Moses Baskets
Playpens
Pottys
Stair Gate / Safety Gate
Thermometer
Toddler Weaning Kit
Travel cots
Trainer Toilet Seats
Clearly, many of these items are quite bulky in size and if they are well priced they will sell out quickly as the stores can only hold so much stock.
There will also be a wide range of smaller items like soothers, kids books, bibs etc.  Literally, everything a mother could think of is typically available.
Aldi Own Baby Brand
Aldi has its own baby brand of products under the name Mamia.
The range includes Mother and Baby award-winning disposable nappies as well as:
Baby
Baby Foods and Drinks
Nappies
Aldi Baby Event Tips
To get the most out of the Aldi Baby and Toddler sales there are a few simple tips you can follow.
Online
Before the sale date starts you can put items from the baby and toddler ranges in your Aldi shopping cart ready for when the sale starts.
Not every single item will be offered at a sale price, so any that aren't you can simply remove.
This saves you time looking once the sale has begun and you only buy items you actually need and want beforehand.
Again you can find the products they offer here.
In stores
Visit Aldi stores on the first day of the sale, ideally as early as you can.  This way you get to take full advantage of the whole discounted range before any sell-out.
Another money-saving tip is to scan your receipts for money using the best receipt apps.  You won't earn loads, but if you get in the habit of doing the rewards can soon add up, especially if you quickly scan each receipt across all the apps.
Unlike stores like Aldi doesn't offer a supermarket loyalty scheme.  This is surprising as even Lidl have the Lidl Plus loyalty app scheme, so our guess is it's only a matter of time.  In the meantime, they do offer a voucher scheme which you can find out more about here.
Aldi Baby Event Hauls
Here's an example of an Aldi Baby event haul.  She goes through each item as well as opening up some of them so you can see the sizes as well as mentions some of the prices.
Other Baby Sale Events
It seems baby events are one of the most popular sales events throughout the year.
There's also the popular Lidl Baby Event which is held 2 or 3 times a year but only in stores.
You might also be interested in our free baby clothes post.
Conclusion
If you are new to the Aldi Baby event, when you see some of the prices it's likely you'll be impressed.
Although exact products and prices change for each event, hopefully, the above posts give you a guide as to what you can expect.
Have you purchased from an event?  What did you think of it and the products you brought?