The Flopsy Bunny 50p is the joint rarest of all the Beatrix Potter 50p's.    If you have one or are looking to add one to your collection read on to find out what this coin is really worth.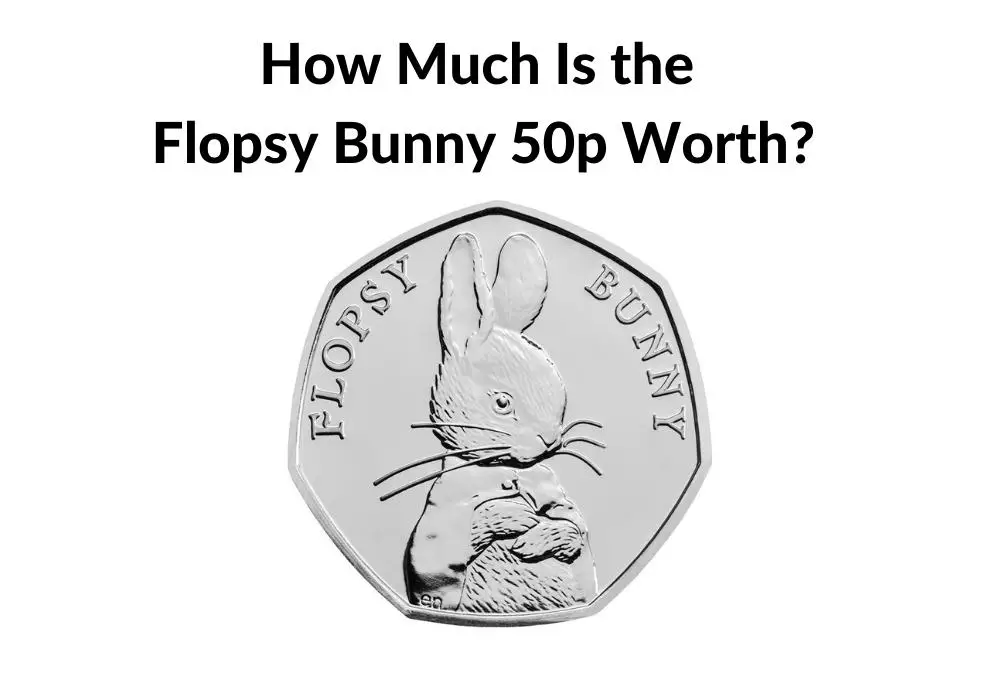 Flopsy Bunny 50p Coin
The Flopsy Bunny 50p Coin was one of the third and final series of Beatrix Potter 50ps released in 2018.
The coin design features a large portrait of the Flopsy Bunny.  Her name is inscribed either side of her large ears with "FLOPSY" on the left and "BUNNY" on the right.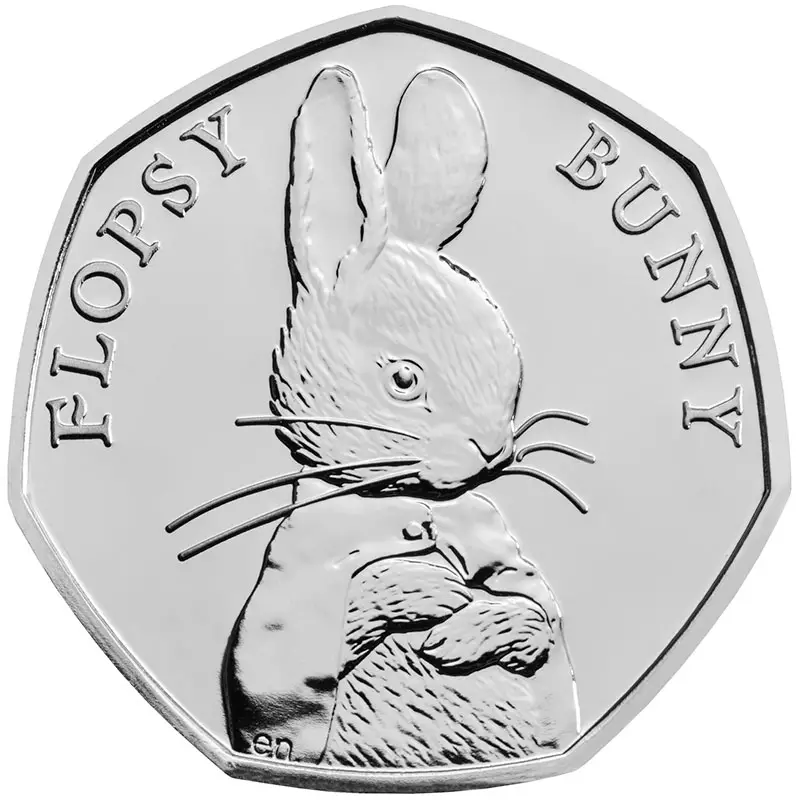 Flopsy Bunny 50p Value 2023?
The Flopsy Bunny 50p is one of the highest valued of the Beatrix Potter 50p coins, especially if you find one in really good condition.  The highest value version of the coin is one in perfect uncirculated condition.
Estimated Prices are as follows:
Average circulated condition 50p
Very good to excellent circulated condition £5.00 to £6.50
Uncirculated condition £7.00 to £8.00
How Many Flopsy Bunny 50p Coins in Circulation?
There were 1,400,000, (one million, four hundred thousand) Flopsy 50p's minted for circulation in 2018.
Is the Flopsy Bunny 50p Coin Rare?
Yes, the Flopsy Bunny is one of the UK's rare 50p coins.  It was minted in the same numbers as the Peter Rabbit 2018 50p.  Both often sought to complete the set of all Beatrix Potter 50p coins.
Up until 2018 all previous Beatrix Potter 50p designs had been minted in relatively large numbers, from 2 million to 25 million, rare to some degree but not rare enough to boost there value by much.
It was nice for some collectors who got hold of all the last series and held on to them to later find out that the Peter Rabbit 2018 & Flopsy were minted in the lowest numbers of the whole series at 1.4 million each.
Is it Worth Selling a Flopsy Bunny 50p?
Even if you find a Flopsy Bunny in circulation, if it's in excellent condition it could still be worth more than 10 times its face value.  Therefore for many, if it's not a coin you want to keep as part of a collection, it's one you could consider selling online.
You can sell them online via online auction sites like eBay or perhaps your local Facebook Marketplace.
Who is Flopsy Bunny?
Flopsy Bunny was Peters well-behaved and older sister, she appeared in the first edition of The Tale of Peter Rabbit published in 1902.
She also features in the title the Tale of The Flopsy Bunnies which was published in 1909, where she is now married to Benjamin Bunny and they have 6 young bunnies simply referred to as the Flopsy Bunnies.