The once a year Sainsbury's half-price toys sales event is hotly anticipated by many.  Fortunately, it's one we can easily predict the start date for based on previous sales dates.
Make sure to check our money-saving tips, firstly to make sure you are getting a good deal and secondly to save even more on the purchases you do make.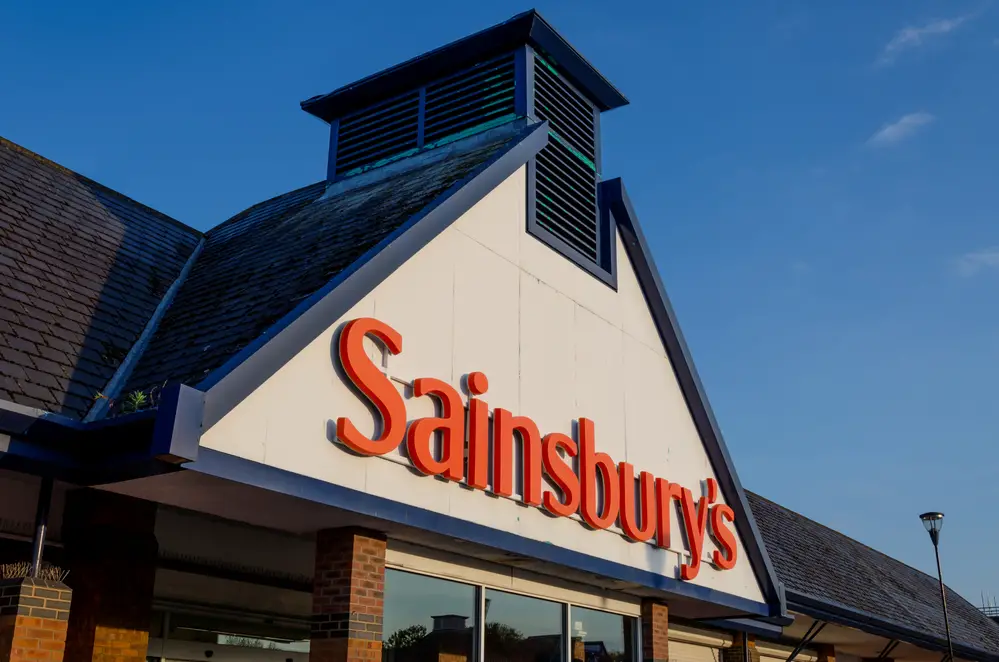 As regular shoppers at the Sainsburys right on our doorstep, we always spot when the Sainsbury half price toy sale starts.
It's roughly the same time of year every year in October and really helps to spread the cost of Christmas for those who like to start taking advantage of half-price deals a little early.
When is the Next Half Price Sainsburys Toy Sale 2023?
The next half-price Sainsbury's toy sale is expected to be on Wednesday 11th October 2023.
This follows the same pattern for most previous years.  The only reason the 2021 sale was later than usual was because of supply chain issues which have affected more than one Toy sale event that year.
Past Sainsbury's 50% Off Toys Sale Dates
The Sainsbury's toy sale is one of the most regular sales events in the annual toy sale calendar.  Even prior to the years listed below, it would occur at the same time of year.
We just use these past dates to help predict future dates before the official dates are announced, and we update accordingly.
2022
Sainsbury's was back to normal in 2022 with its more predictable October sales date.
Wednesday 12th October 2022 to Tuesday 18th October 2022
2021
Due to supply chain issues affecting stock levels, the 2021 Toy sale event was postponed to a later date this year.
Wednesday 10th November to Wednesday 16th November 2021 (7-day sale event)
2020
As usual, the Sainsburys 50% off toys sales took place in mid-October.  This year it was held over 8 days.
Wednesday 14th October  to Wednesday 21st October 2020 (8-day sale event)
2019
As per previous years, the annual half-price sale started in mid-October.
Wednesday 16th October to  Tuesday 22nd October 2019 (7-day sale event)
Delivery Charges
When ordering online, it's important to be aware of delivery charges as depending on how much you are ordering, and they can be quite costly for smaller orders.
Sainsbury orders under £40 will cost £7 for standard delivery.
For orders over £40, the charge varies between £1- £4.50.
Click and Collect is free for orders over £40, and £4 is ordering less.
Some alternative toy sales offer free shipping, but these are quite pricey delivery charges.  It might help if you can combine it with other grocery items you need.
Returns
You can typically return items within 30 days of purchase along with a receipt.
For more info on the returns policy, see here.
What is in the Sainsbury's Half Price Toy Sale
Sainsbury's offers the following ranges of toys, all of which have some products that will feature in the sales.
 Arts & crafts
Baby toys
Dolls & action figures
 Games & puzzles
LEGO
Outdoor toys & garden games
Pre-school toys
Playsets
You can expect to find all the most well-known toy brands, including:
Barbie
Disney
Fortnite
Harry Potter
Lego
Lol dolls
 Meccano
My Little Pony
Nerf
Paw Patrol
Peppa Pig
Play-Doh
Playmobil
Star Wars
Tips to Save More Tin Sainsburys Toys Sale
Nectar Points
Hopefully, it goes without saying to always collect your Nectar Points on all of your Sainsburys shopping, including the sales.
Use our Nectar Points Calculator to work out the value of your points and ways to boost the value.
Cashback
Topcashback offers cashback deals for online orders.
At the time of writing, if you spent over £40, they were offering:
New customer home delivery 11.5%
New Customer Click and Collect 16.5%
Existing customers home delivery 3.3%
Existing customers Click and Collect 5.5%
These are excellent rates for supermarket cashback.
Although worth noting, the rates change often, and I'm a Topcashback Plus member, so the rates Im seeing might be slightly higher.  You can read more about that in my Topcashback Review: how I easily made £635+.
I use Topcashback for every online spend I can and have saved £100's over the years.
Sign up to Topcashback here – it's totally free.
Zilch
Zilch is a free option for buying now and paying later.  However, it has an option whereby you can pay off the bill 100% at checkout from your bank account via using the digital Mastercard they give you in your account.  This enables you to earn 2% to 5% (5% at time f writing)in rewards which you can easily redeem by spending at other stores or buying Amazon vouchers.
In fact, you can grab yourself an easy £10 just for signing up via our Zilch referral. which also includes step by step instructions for yo to follow to help make it as quick and easy as possible to claim.
Other Toy Sales Dates
Past Sainsbury's Toy Sale Videos
If you are interested in what sort of products are available in the Sainsburys Toy Sale, here are a couple of videos showing what's available in stores.
Toy Sale 2021
Skip to 1 minute 20 when she enters the store.
Sainsbury's Toy Sale 2020
Frequently Asked Questions
Answers to some of the most commonly asked questions regarding the Sainsburys toy sale.
Does Sainsbury's Sell Toys?
Sainsbury's sell a wide range of toys both in-stores and online.   These toys cover all ages, from babies and toddlers upwards to teenagers. However, the bulk of the selection is aimed more so at younger children.
Can You Buy Sainsbury's Toys Online?
Sainsbury's sells a wide range of toys from its online grocery store.
How Long Is the Sainsbury's Toy Sale On?
The annual Sainsburys half-price toy sale event usually lasts for 7 to 8 days.  It's not one to miss, and the earlier you hit the sales, the more of a selection you'll have to choose from while stocks last.