Are you looking to find out the dates of the next half-price Tesco Toys sale or if the sale is still on?
We keep this page updated with the latest upcoming sales dates as well as provide you with tips to save even more money on your 50% off sale bargains.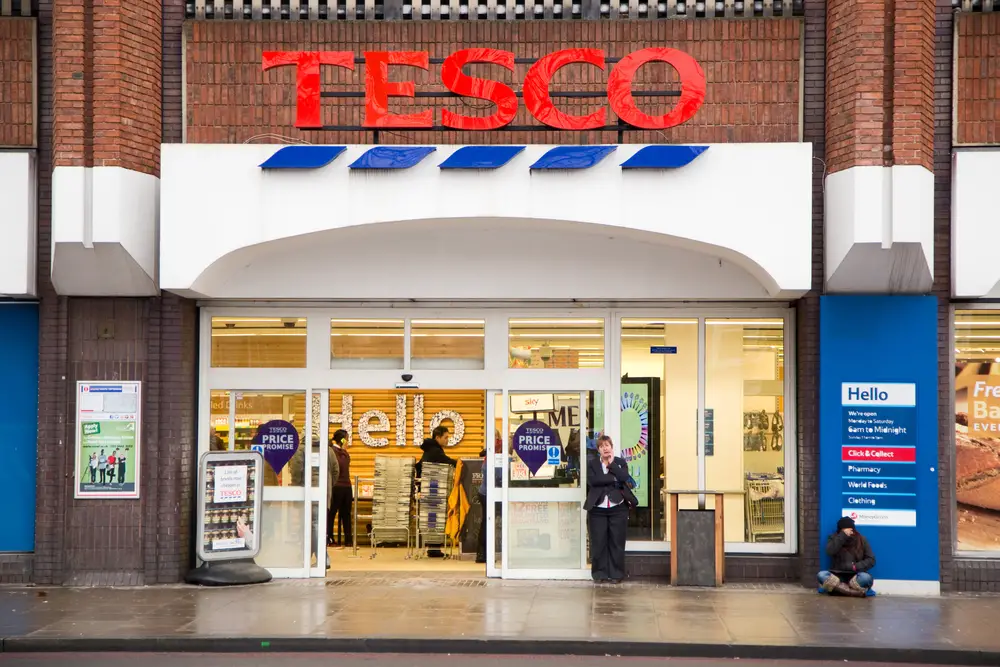 We are regular shoppers at Tesco and with 3 kids of our own as well as children in the extended family there are always or toys for gift or other.
The Tesco half-price sales dates is just one of a few good Toy sales that certainly come in handy for saving a good few pounds.
When is the Next Tesco Toy Sale 2023?
Based on previous years sale dates we predict the next Tesco Half Price to start the last few days of September to the first few days of October 2023.
Tesco typically has two half-price sales a year, but in 2023 they had three, so we expect this sales schedule to continue.
As soon as we get confirmation of start and end dates we will update this page accordingly.
To take advantage of the sale prices you will need a Tesco Clubcard to collect the Tesco Clubcard Points (worth and tips).
You might also be interest in the popular Tesco 25% off Wine offer dates.
Past Tesco 50% Off Toys Sale Dates
We use past sale dates as a guide for predicting future upcoming sale dates.
Sure, here are the Tesco toy event  dates sorted from newest to oldest:
2023 
2023 Started Thursday 23rd March
2022
Thursday 1st December to Wednesday 28th December 2022 (28-day sale)
Monday 2nd October to Wednesday 26th October 2022 (25-day sale)
Thursday 24th March to Wednesday 20th April 2022 (28-day sale)
2021
Wednesday 29th September to Wednesday 3rd November 2021 (36-day sale)
Monday 22nd March to Wednesday 14th April 2021 (24-day sale)
2020
There was no Easter half price toy sale in 2020 due to the pandemic.  Tesco made up for this later in the year with a long running sale starting in September and running the whole of October through to the start of November.
Within a month they had another sale that lasted jut past Christmas.
Wednesday 2nd December to 27th December 2020 (Started day later in-stores- 26-day sale)
Monday 28th September 2020 to Wednesday 4th November 2020 (38-day sale)
2019
In 2019 there were two main sales, both sales coinciding with school holiday breaks, one at Easter and the other the second for most of October half term leading up to Halloween following a pattern from previous too.
Wednesday 2nd October 2019 to Tuesday 29th October 2019 (28-day sale)
Wednesday 3rd April 2019 to Thursday 25th April 2019 (23-day sale)
Delivery
If you are ordering online you need to bear in mind delivery costs.
Tesco offers a delivery saver for £7.99, so if you are a regular customer you can get deliveries everyday if you want or you can opt for click and collect which is free.
Returns
You can return purchases within 30 days along with proof of purchase, either a store or online receipt.
In the lead up to Christmas Tesco offers a longer returns period where any purchases between October 1st and December 24th can be returned up until January 31st.
What Is In the Tesco Toy Sale?
Tesco sells a wide range of toys including many well-known brands.
The main toy categories cover:
Baby & Toddler Toys
Action Toys & Figures
Dolls & Playsets
LEGO
Creative and Construction Toys
Outdoor Toys (Trampolines /Bikes)
Well known toy brands  and ranges include:
Barbie
Board Games
Cuddly Toys
Disney
Fireman Sam
Fortnite
Harry Potter
Go Play
Lego
Lol dolls
Marvel Avengers
 Meccano
Nerf
Paw Patrol
Peppa Pig
Play-Doh
Playmobil
Puzzles
Roblox
Slime
Star Wars
Stickle bricks
 Sylvanian families
Thomas the Tank Engine
Transformers
and lots more.
To give you an idea of what you can expect to find in the Tesco Half Price Toy sale here's a quick video of customers highlighting the range of deals on offer.
As you can see in the video the half-price toys offers are stacked prominently in baskets that are down the middle of wide aisles.
Products on offer on the shelves are highlighted via Clubcard Prices blue and yellow prices tags.  Only selected items are on sale, not everything.
You can view the full range of Toys available online at Tesco here.
Tesco Toy Sale Tips
Shop Early
As with any popular sales event it always pays to try and visit it as early as you can, ideally in the first couple of days if you really want to take advantage of bargains from the whole range of offers.
The longer the sales go on the more lines they will sell out of.
Clubcard
Always use your Tesco Clubcard whenever you shop at Tesco as well as the other options too for collecting more Clubcard points which we have highlighted in this Tesco Clubcard Worth page.
Cashback 2 to 5% cashback
While we can get cashback at most stores, especially online, it's very rare to get cashback at any supermarket shop from the best cashback sites including the likes of Topcashback.
However, this is a way to get some good rewards using Zilch which is the buy now pay later option.  However, the best thing is not to use the buy now pay later option but instead use the "Pay it all now" option.  This means you effectively use Zilch as a middleman to make the purchase which is funded directly from your bank account so there's no debt.
In doing so you can currently earn 5% in rewards which means:
Spend £50 get £2.50 free
Spend £100 get £5.00 rewards free
Even if the cashback reward is dropped back to 2% it's still a saving you wouldn't have otherwise had.
You can use it at almost every retailer including Amazon.
To top it off you can get started with a £10 Zilch referral freebie without even spending any money.
Here you can find out more about how Zilch works.
Price Compare
Just because a toy is in the half-price sale doesn't mean it's not available cheaper elsewhere.
It's always worth a quick price comparison via sites like Pricespy.co.uk or a search in Google Shopping to see if ita available cheaper.
Do bear in mind delivery costs if you are ordering online.
More Toys Sales
Toy Sales are some of the most anticipated sales events, especially in the months leading up to Christmas there are a good few toy sales to take advantage of to find the best prices.
Some of the best to look out for are:
Argos Toy Sale Dates – (1/2 price, 31/3 off and Toys 20% discount codes)
Smyths Toy Sale Dates (50% off events)
Sainsbury's Toy Sale Dates (Good for half price events)
In all the above sales event pages we feature clever ways to save even more.
Frequently Asked Questions
Does Tesco Sell Toys?
Tesco sells a wide range of toys, both in stores and online.  When it comes to actual stores you can expect the larger stores to sell a wider range of toys than the smaller stores.
Can You Buy Tesco Toys Online?
Tesco sells Toys online all year and during half-price sales events.  You can find the online Tesco Toy department here.
How Long Is the Tesco Toy Sale On?
The Tesco half price toy sales typically run for over 3 weeks and sometimes as many as five weeks.