The 25% Off Tesco clothing sale is a popular event offered by the Uk's largest supermarket.
Check out the latest sales dates plus tips for saving even more on the F&F clothing range.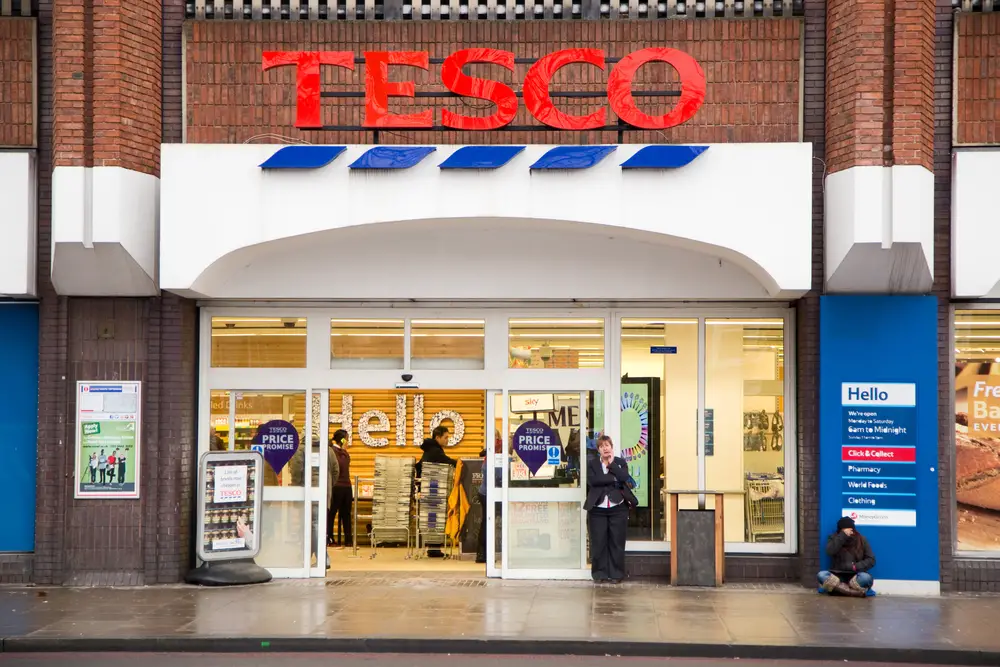 The F&F clothing range is considered budget-friendly and all-round good quality for the price.
There's a wide range of different product lines and categories, certainly plenty to choose from for all the family, adults and children alike.
Hence it's no surprise the main 25% off  Tesco clothes sales dates are highly anticipated by many.  It's worth holding off a few purchases and saving up for the event.  Be sure to check out my F&F sales tip below to get an extra 10% off!
If you are looking to find out when the next sale dates or whether the Tesco clothes sale is still on we have the information for you.
Next Tesco 25% off Clothing Sale 2023
The 25% off Tesco clothes is currently on from Monday 27th March to Sunday 2 April 2023.    
Check you are making the most of your Tesco Clubcard and our other money-saving tips for Tesco during the promotion.
See past sales dates below as a guide.
Past F&F 25% Off Dates
Past sale dates are always a good guide of when to expect future sales.
From the dates below, you can see the sale has grown every year, from a 4-day to 5-day single sale event in 2018 to 2019.  To 2020 with 3 separate 25% off sales events spanning 21 days in total.
2023
Thursday 16th February to Sunday 19th February
2022
Monday 26th December to Sunday 2nd January
Thursday 8th December to Sunday 11th December
Monday 14th November to Sunday 20th November
Thursday 27th to  Sunday 30th October
Thursday 29th September to 2nd October 2022
Thursday 23rd to Sunday 26th June 2022
Thursday 26th May to Sunday 29th May 2022
Thursday 10th March to Sunday 13th March 2022
2021
Thursday 18th November to Monday 22nd November
Friday 24th September to Sunday 26th September
2020
Wednesday 9th December to Tuesday 15th December 2020 (7-day sale)
Friday 13th November to Sunday 22nd November 2020 (10-day sale)
Thursday 24th September to Sunday 27th September 2020 (4-day sale)
50% off sale: Wednesday 6th May to Tuesday 19th May (14-day sale)
2019
Thursday 21st November to Monday 25th November 2019 (5-day sale)
2018
Thursday 27th September to Sunday 30th September 2018 (4-day sale)
If you find yourself waiting for a clothing sale be sure to check out the following:
Also, check out our post on how to sell your used clothes for cash online.  It's surprising how much you can make, which of course you can spend on the sales.
Additional Tesco F&F Sales
Not quite as good as the 25% off, Tesco does periodically other sales opportunities on its F&F range of clothes.
For example 20% off F&F with a Tesco Clubcard or 25% off using voucher codes on a £50, £75 and £100 spend.
You can keep up to date with any other current promos on the MSE F&F deals page.
What Clothes Does Tesco Sell?
Tesco sells its own range of clothes under the F&F brand.    It's considered good quality and excellent value for money.
The F&F Tesco Clothing range includes clothes for the whole family:
Baby Clothes
Kids
Men's
Ladies
Popular F&F Categories include:
Dresses
Trousers
Pyjamas
Sandals
Jeans
Shorts
Blouses
Joggers
T-Shirts
Tunics
Coats
Jumpers
Sweat tops
Trainers
Slippers
Bras
Jackets
Jumpsuits
Leggings
As well as clothing, accessories and shoes are also included in the 25% off sales.
You can see what's available in the current range with prices on the Tesco website, but you'll have to go in-store to make a purchase.
You can find your local store with clothing via this link.
You can also check out the range on the F&F Instagram page.
Obviously, the ranges change every year and through the seasons, but if you haven't considered the Tesco clothing range previously this video highlights below a wide range of what Tesco was selling in January 2021 along with prices, so you can see the value on offer.
Does Tesco Sell Clothes Online?
Tesco closed down its own online clothing website for the F&F range in 2016 and incorporated it into the Tesco Direct site, which was subsequently closed in 2018.  Since then Tesco has only sold the F&F brand itself in stores.
However, the F&F brand range is available on the Next website.
Can You Buy F&F Clothes Online?
The Tesco brand of clothes F&F is now available online from the Next website with over 600+ product lines in stock.  You can see the current range here.
Tesco no longer sells F&F clothing via an online store or dedicated F&F website.
How to Save Extra 10% on F&F All the Time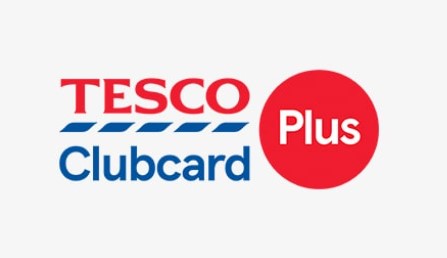 With a Tesco Clubcard Plus card, you can get 10% of the F&F clothing range at all times.    After the first free month, the card costs £7.99 a month.
The Clubcard Plus is an optional extra for loyal Tesco customers who do the bulk of their weekly shops in stores.
As well F&F the Clubcard Plus gets you 10% off all Tescos own range brands.
Find out more and if it's worth it for you on our Tesco Clubcard post.
Frequently Asked Questions
Here are answers to some of the most commonly asked questions regarding Tesco clothes sales.
What brand of clothes do Tesco Sell?
Tesco sells its own brand of clothes F&F.  The brand is available in-stores and only available online via next's clothing platform.
Can You Try Clothes on in Tesco?
Tesco stores have F&F fitting rooms for customers to try on potential purchases.
Note, fitting rooms may be closed due to COVID restrictions.
Do Next Sell Tesco Clothes Online?
Next online now sell over 600 products from the Tesco clothing brand F&F.  It's the only online site that sells the F&F range since Tesco closed down its own online clothing website and online grocery store.
However, the selection won't be on sale at the same time as the F&F range in stores.
Can You Return Tesco Clothes to Any Store?
Ideally, Tesco prefers you to return clothes with a receipt to the store from which you purchased them.
As with all returns clothes, purchases from larger Tesco stores including Extra's and Superstores can be returned to any Tesco store excluding Tesco Express.
You have 30 days to make your returns.
It's worth highlighting Tesco offers a 100-day quality guarantee on F&F school uniform which also includes shoes.
Can I Return Tesco Clothing Without a Receipt?
Tesco requires proof of payment when you make a return.   They will typically allow you to exchange the item if it is as new in its original packaging with tags still on.
If you lose your receipt and pay by debit or credit card, try to show proof of transaction via your bank or credit card statement.
What Does F&F Stand for?
The Tesco brand of clothing F&F was previously known as Florence and Fred.  It was launched in 2001.
Related Posts:
>>82 Frugal Money Saving tips to save your £100's year.
>> Are designer clothes worth it?
>>Find free baby clothes for low-income families in your local area.