Making £100 a week is a totally realistic and achievable target for everyone, even if you already work full time and are just looking for an extra £100.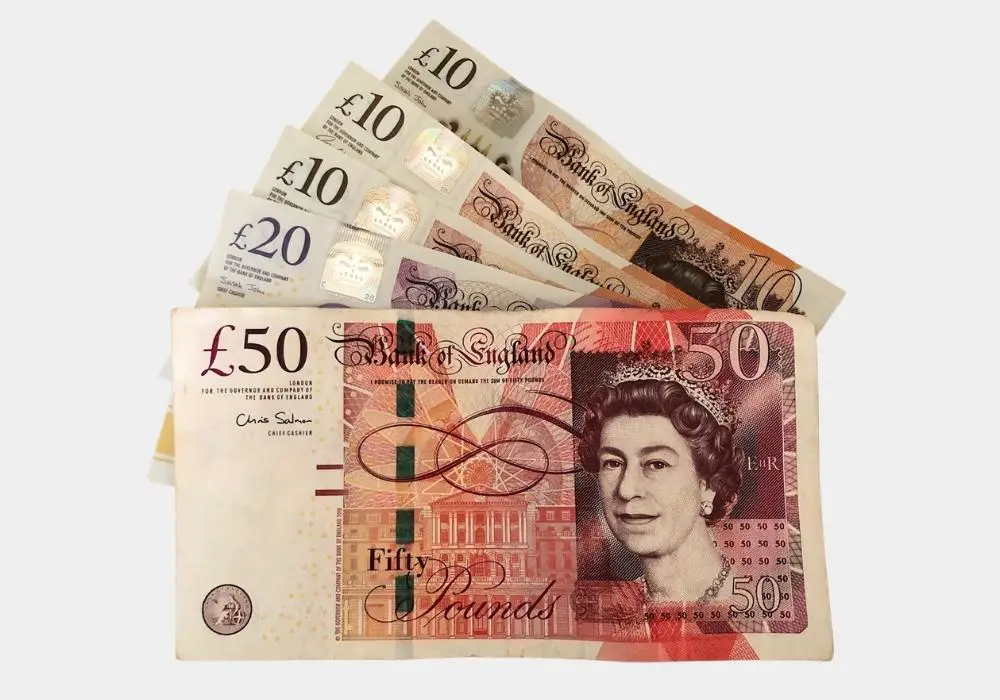 Whenever setting a goal it always helps to break it down into more achievable chunks.
The best way to make an extra £100 a week is to do a little every day rather than once a week.
£100 a week broke down:
Over 5 days means you have to make £20 a day.
Over 7 days means you have to make £14.29
To make between £14.29 and £20 a day, should take 2-3 hours depending on which methods you choose.
7 Ways to Make £100 a Week for a Year
If you are looking for how to make an extra £100 a week these are the options for you.  There is something for everyone.
I've used many of these methods myself over the years to make £100 a week, or £400+ a month.
Quite often, I would mix and match the methods rather than purely stick to one.
Matched Betting (Not gambling & tax-free)
Matched betting is a method of using betting exchanges to offset bookmaker bets to qualify for free bets and other offers.
You can get started with Matched Betting with an Outplayed free trial and make your first £40 profit and learn step by step with instructions, videos and easy to use software to find and calculate bets.
Bookmakers offer free bet offers, for example, Bet £10 get £20, to entice new customers to sign up, or in the case of daily reload offers to keep customers active.
These offers can be exploited for profit by placing 2 bets using a betting exchange so whatever the result of the sporting event we bet on, we only lose a few pence but in doing so qualify for the free £20 bet.
We then place the £20 free bet and again using a betting exchange and a Matched Betting calculator place another bet that guarantees us a profit.
In the example of a £20 free bet offer, we would expect to make a £15 profit.
Best of all this profit is tax-free, so if you already have a tax-paying job you won't need to incur any more.
Free bets are just the start, there are multiple ways to do matched betting without free bets.
Including:
You can find out more here:
Matched Betting is ideal for anyone looking to make money from home, everything you need to know is in the free trial or you can check out my Outplayed review for more info.  If you have any questions just ask.
If you commit just an hour day you should easily earn £100 a week tax-free.
Freelance Writing
Can you write?  If so you could find work as a freelance writer.
How much you earn can totally vary depending on a range of factors, including how well you write, how fast you write, and the subject matter.
Starting out you could expect to earn in the range of  3p to 5p a word.
So to make £100 a week you only need to write 2000 to 3334 words a week.
If you start out working for a content agency, they may take 30% and offer low rates of pay.
However, there's plenty of places you can advertise your own services and start building a reputation and your earnings.
For example:
If you are an average writer and not sure if this is for you, some great tools can help, like Grammarly.
Start a Blog (Slow but lucrative)
If you write, but can also play the long game, in terms of writing now to build an income stream in the future then blogging could be for you.
There are various ways to make money from a blog, and depending on which ones you choose, producing enough content and giving it time to rank in Google, it's possible that within a year you could be earning £100 a week passive income.
While not easy, you will need to put the work in, £100 a week is totally achievable.
Could you write a post a week, 52 posts a year, 100+ posts over 2 years?
That's certainly enough content to make £100+ a week, and potentially a lot more.
For more information see my how to make your first £100 blogging post to get started for just a few pounds.
Free Money Offers
Did you know there are companies every week, or at least new ones every month offering free money just for singing up.
Even better, they often pay you to sign up and invite others.
So for example, if you complete the signup and claim your free £20, you can then invite your partner or a friend and family member and if they sign up you get paid another £20.
Here I have listed the current best free money offers.
Refer a Friends Deals
Sometimes the best ways to make some extra money are those that are less obvious.
A great example is all the refer a friend's deals that are available for services pretty much all your friends and family actually use.
Just using energy companies alone, many offer £50 cashback for referring friends and family.
Not only do you and your friend benefit from the £50, you no doubt save even more by only switching to cheaper energy companies than you are currently with.  If you haven't switched for a while it's not uncommon to find a cashback tariff that's also £200-£300 a year cheapener on your energy bills.
As well as energy there are multiple other high paying deals for:
TV Channels £50- £75
Mobile networks £20-£25
See all the Best Refer a Friend schemes here:
You can refer your friends by email, messages and social media.
Some forums and groups allow referrals to be posted.
Sell Your Stuff and or Buy and Flip
While you might not have enough stuff to sell every week to make £100, it's certainly a way of making extra some weeks.
The easiest way to start is by selling existing belongings you no longer use.
For example, check out the
You can also get money for selling on eBay or local sales via Facebook Marketplace.
For example, do you have any:
Mobile phones
Games consoles
Old furniture
Kids stuff
If you don't think you'll get much for individual items bundle stuff up into lots.
The next option is to buy and sell for profit.
You can do this by finding bargains in local charity shops, clothes, brand new books and games.
You can then sell these online via eBay or even set up an Amazon FBA account.
The best way to make the most money is to find a niche to specialise in and work up from there.
Man With a Van (Or Woman)
Do you have a van?
If you do, you could easily make money in several ways.
Place free ads and look for opportunities on Facebook Marketplace and see if anyone needs services like:
Deliveries
Furniture Assembly
Gardening services
Handyman jobs
Cleaning services
Mowing
Removals and house clearances
Plus many more are covered in my make money from your van post.
Start a Side Hustle
Do you have an interest you enjoy doing and can turn into a side hustle?
If you're not sure, check out my list of 67+ side hustles ideas.  There's something for everyone, from arts and crafts to renting out driveways to fixing mobile phones and mobile hairdressing or makeup services.
Frequently Asked Questions
How to Make £100 as Fast as Possible?
If you have money to make money, starting Matched Betting is one of the fastest ways to make £100.  Just working through a handful of the best sign up offers at Outplayed.com and you should easily make  £100+.  This can be done in a few days if you have enough money from the start to do multiple offers at the same time.
Another option is looking to see if you have items to sell that will get you over £100.  Scan the house, garage, loft, declutter wardrobes, see what you have to sell.
How to Make £50 a Week?
If you are looking to make £50 a week, again, break down into days you are willing to work to make extra cash.
5 days you just need to make £10 a day.
7 days means you need to make an average of £7.15 a day.
You can use the above methods and you'll just need to put in half the time of making £100.
However, if some of the above methods don't appeal, you can consider some of the lower-paying options for making money such as survey sites like Prolific, which is one of the best paying.
Also, see these related posts for making little and often:
How to Make £200 a Week?
If you are looking for ways to make an extra £200 a week you could simply double the time you put into the method of your choice, blogging, handyman van jobs, selling stuff and freelance writing.  All can be scaled up to full-time effort and earn you more money accordingly.
Matched Betting has its limitations and a consistent £200 a week would be pushing it.  However, you could combine with other methods and side hustles listed.